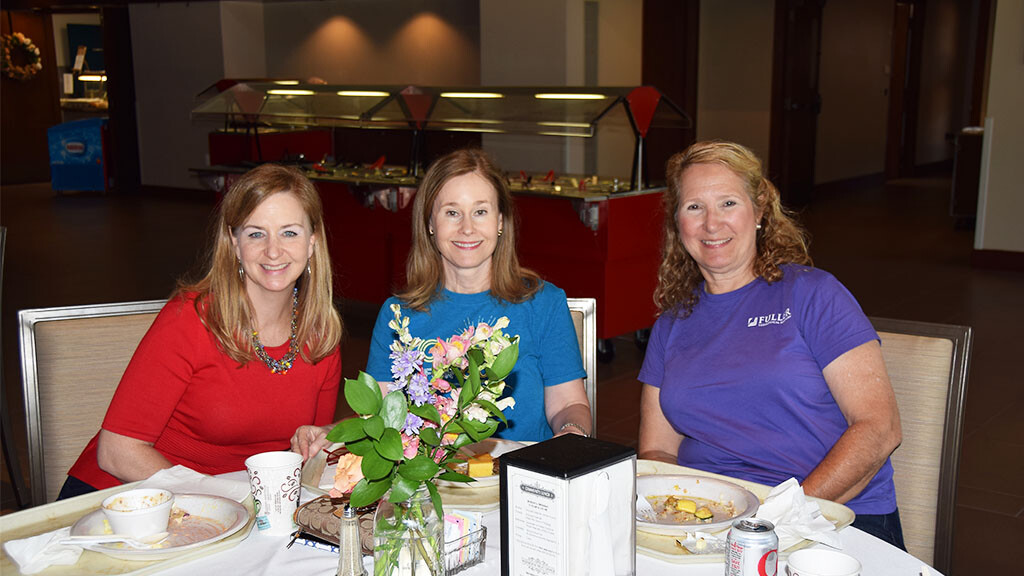 Every Monday, Tuesday, Wednesday, Thursday, 11:30 AM - 1:00 PM
Our Community Lunch Café serves delicious and nutritious meals at affordable prices.
Prices range from $3.00 to $8.00.
All lunches include iced tea and coffee.
Closures: Food Ministries takes a summer break
Community Lunch will be served through July 5 and will close in observance of Independence Day on Wednesday, July 4.
The kitchen will be closed from July 16-29; Full kitchen availability will resume on Monday, July 30.
Daily Menu
Mondays: Salad Bar with Soup and Bread, or Chef's Choice Entrée Salad
Tuesdays: Pizza and/or Salad Bar with Soup and Bread, or Chef's Choice Entrée Salad
Wednesdays: Hamburgers and Chicken Sandwich with Fries, or Chef's Choice Entrée Salad
Thursdays: Salad Bar with Soup and Bread, or Chef's Choice Hot Entrée, or Entrée Salad