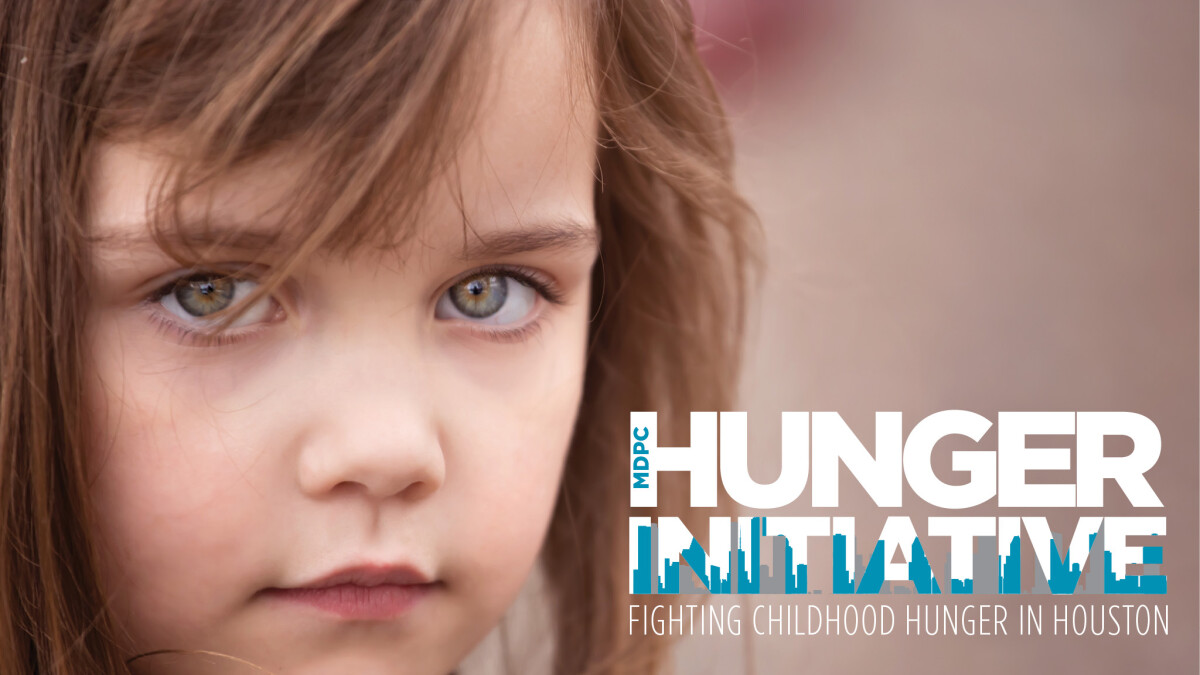 Daily
In early 2017, MDPC formed a task force with the objective of making a meaningful impact on childhood food insecurity in Houston. This Children's Hunger Team has been working on a strategy to engage the congregation in hunger relief efforts. This strategy will include many volunteer opportunities and other ways to engage in our community. Can we solve the problem? Remember, "With God all things are possible."
As part of this initiative to fight hunger and food insecurity, the Task Force has scheduled monthly Food Drives. Here are some recent and upcoming opportunities to help:
Sunday, December 3: Baby Formula Drive for LIFE Houston
Click here for details.
November 2017 Drive: The Thanksgiving Meal-in-a-Bag Drive was a huge success with almost 500 bags donated! Imagine: That's 1,500 to 2,500 people that you guys helped have a plentiful Thanksgiving. Thank you, MDPC, we are so proud to be part of this church.
October 2017 Drive: Thank you to everyone who brought canned goods to support the MDPC Fuente Food Pantry and East Spring Branch Food Pantry! The response was tremendous, particularly given the post-Harvey circumstances. We are humbled and grateful.
Please note that, for all food drives, we cannot accept open, homemade, expired items, or glass containers.
There are many agencies in Houston attempting to address hunger and food insecurity, but this is a complex problem with roots buried in a broad range of other issues, including economic, social, cultural, and demographic. The future of the world lies in our children, so, to the extent we can give them a chance to succeed, the world will be a better place. That is why the work of agencies such as Houston Food Bank, Kids' Meals, LIFE Houston, and countless food pantries is so critical.