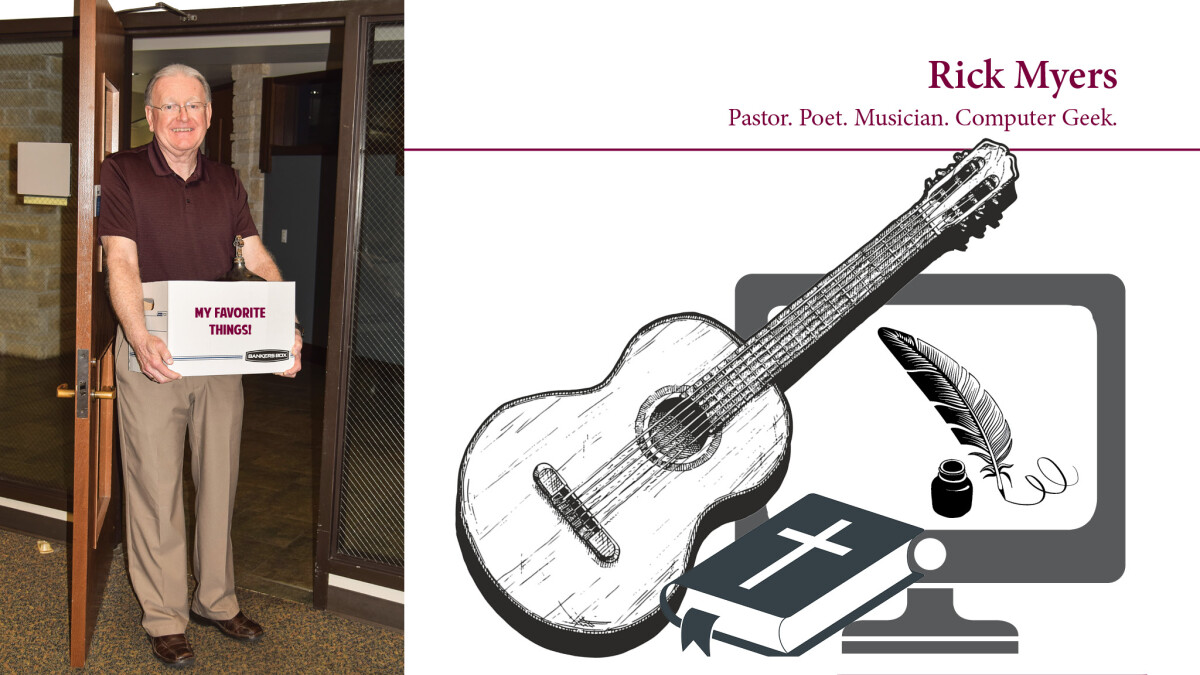 Sunday, December 03, 2017, 12:40 PM - 1:30 PM
Rick Myers Retirement Party
Our beloved Rick Myers has faithfully served MDPC for the past 12 years, officiating hundreds of memorial services, making weekly hospital visits, bringing communion to the homebound, overseeing Stephen Ministry, and so much more. His fingerprints are all over the ministries of this church, and we will miss him. Help us commemorate Rick's life of ministry at a special All-Church Lunch! We'll celebrate by enjoying A Few of Rick's Favorite Things, beginning with some old-fashioned comfort food.
Food Service and Celebration Schedule
11:00 AM All-Church Lunch service begins at its usual time.
You can purchase your meal any time from 11:00 AM to 1:00 PM.
12:45 PM Celebration of Rick Myers begins
1:30 PM Program wraps up, hugs and tears all around
The Menu
Entrée ($10): Meat Loaf or Roasted Chicken
Served with Squash Casserole, Mashed Potatoes, Green Beans, Broccoli Cheese Rice
Vegetable Plate ($7)
Entrée Salad ($10): Tuna Salad over Mixed Greens
Children's Meal ($4): Smaller portion of Adult Entrée
Congregational Gift
If you would like to participate in the congregational gift for Rick, visit give.mdpc.org, and choose "Celebrate Rick Myers" in the drop-down menu.