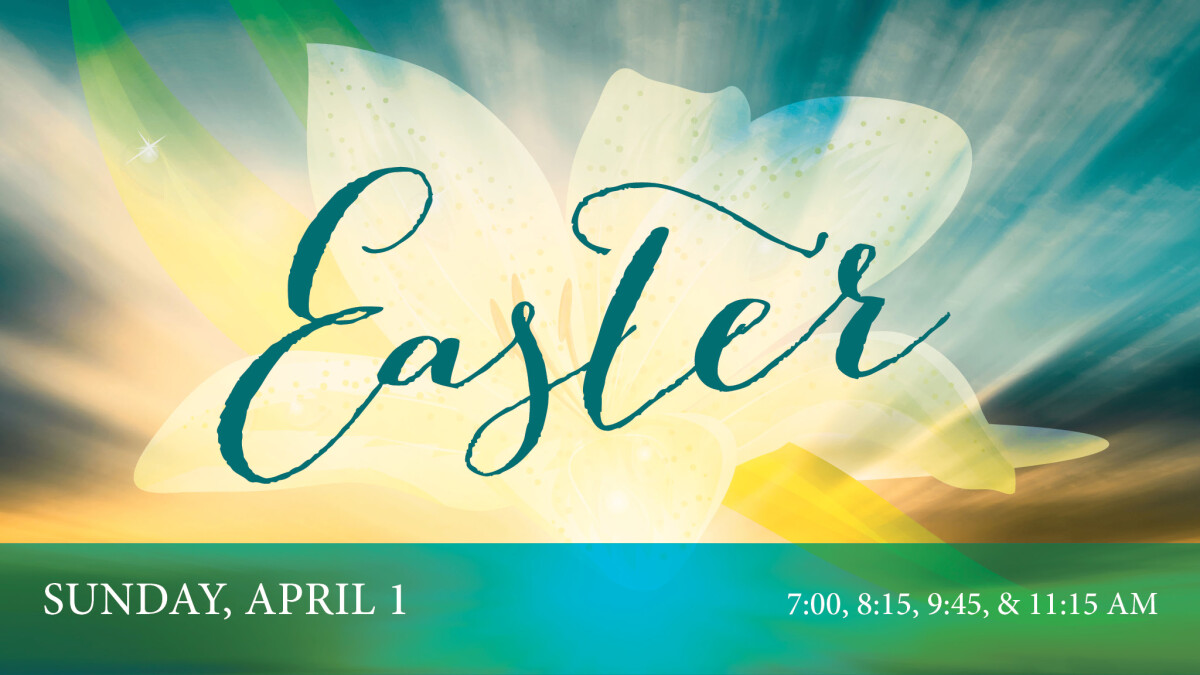 Wednesday, February 14, 2018 - Sunday, April 01, 2018
The Spoken Word
March 26-29: Begins at 6:00 AM in the Chapel
The Spoken Word is MDPC's Holy Week tradition, where the entire Scriptures are read aloud from cover to cover, in 15-minute increments.
Register Now

Easter Lily dedications
Submissions due by Sunday, March 25
The lilies that decorate the chancels on Easter Sunday may be purchased in honor or memory of a loved one. Your dedication will be inserted in the Easter Sunday bulletin
Click Here ($9 / dedication)
Maundy Thursday Service
March 29 at 7:00 PM in the Sanctuary
Beth Case will lead this contemplative service focusing on healing and wholeness. Communion will be served, and an anointing of oil will be available for those who wish to participate.
Good Friday Service
March 30 at Noon in the Sanctuary
Easter Morning Services: April 1
7:00 AM
Sunrise Service in the Courtyard
8:15 AM
Contemporary Service in the Sanctuary
9:45 AM
Family Service in the Sanctuary
11:15 AM
Traditional Service in the Sanctuary, with brass/timpani and the Hallelujah Chorus
Ushers are always needed at our seasonal services.