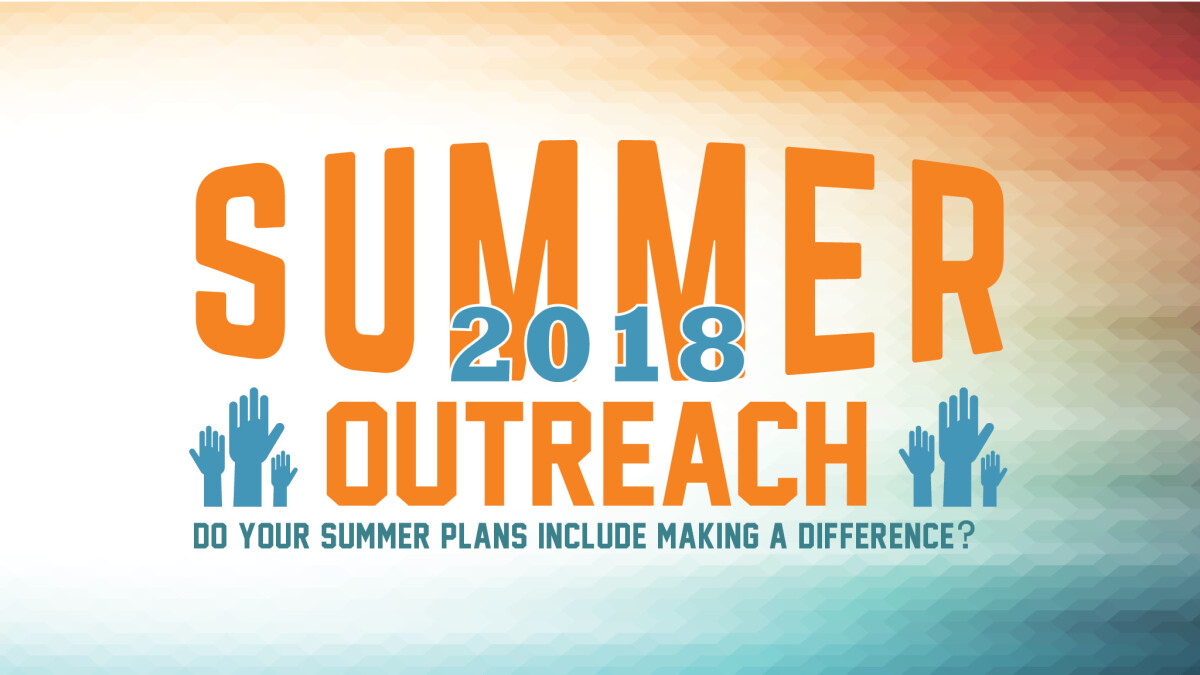 Daily from 06/01/2018 to 07/15/2018
Our local ministry partners need volunteers in a variety of ways - especially during the summer. From serving a family dinner to facilitating fun activities at a Christian camp, there are many ways for you to make a difference while making an impact for Christ!
Look through the opportunities below, and contact the name listed for more information.
Stoney Creek Ranch
Each year, Stoney Creek Christian Camp (located in New Ulm, 60 miles west of Houston) hosts a Summer Urban Initiative serving over 2,500 inner-city youth campers. Stoney Creek staff's hope and prayer is that each camper feels forever changed by God's unending love.
Stoney Creek needs adults or parent/child volunteers in the areas of fishing, crafts, kitchen, maintenance, evening programs, Bible study, and activity facilitation. The commitment is for three days and two nights, with 10 different date choices throughout the summer. The cost is $100 per person and participants must be 12+ years of age.
For more information and dates, email Chelsi Shoup.
Operation Impact
Help 4,000 homebound senior adults prepare for hurricane season. Deliver five days worth of shelf-stable meals and a case of bottled water to Interfaith Ministries' Meals on Wheels Houston clients. These supplies will be essential if IM's regular deliveries are interrupted by a storm.
Recruit your friends and small group to make deliveries on Saturday, June 2.
For more information, email Nancy Blurton.
June is MAM Month
MDPC ministry partner, Memorial Assistance Ministries, helps families stretch their budgets by providing items through its Home Care Pantry. The next time you're shopping, consider helping your Spring Branch neighbors by picking up some or all of the needed items. Bring them to church during the month of June, and drop them at one of the grocery carts located around campus.
• Deodorant
• Shampoo (full-size or travel-size)
• Disposable razors
• Toothbrushes
• Diapers (size 4, 5, & 6)
Westside Homeless Partnership (WHP)
Opportunity A: Volunteer once per month (June-August) by helping WHP students complete their summer reading books. Training is provided, and meetings are held at the Town & Country Barnes & Noble on June 16, July 21, and August 11 at 11:00 AM.
Opportunity B: Provide and serve lunch to approximately 30 children during WHP day camps, art camps, and summer reading sessions. Lunch to be served at 12:30 each day.
Opportunity C: Provide and serve dinner to approximately 100 adults and families prior to WHP Building Confident Family Classes, Tuesday and Thursday evenings in July at John Knox Presbyterian Church. Meal set up begins at 5:10 PM, and dinner is served at 5:30. Family/child friendly meals can be homemade, purchased, or donated from a restaurant.
For full details and available dates, email Christina Yaya or call her at 713-973-8083 ext. 105
The Juice Box Challenge
Each weekday, Kids' Meals delivers approximately 2,500 healthy meals to Houston's hungriest preschool-aged children. During the summer break, every child living in one of these homes (up to 19 years old) also receives a healthy meal from Kids' Meals – as many as 4,000 kids per day. Help Kids' Meals meet the daily summertime demand of 4,000 juice boxes by bringing juice donations (100% fruit juice only, please) to church on Sunday, August 5. Collection bins will be located around campus.
Email Betsy Farver.
Kids' Meals sandwich-making
Texas is #1 in the nation in food insecurity for children. In Houston, one in four preschool children goes to bed hungry every night. You can help make sure there is one less empty tummy! Come make sandwiches for Kids' Meals. Bring four loaves of sandwich bread and wear a baseball cap.
Wednesdays, June 13 and August 8
4:30-6:00 PM in Fellowship Hall
Email Julie Hempel with questions.