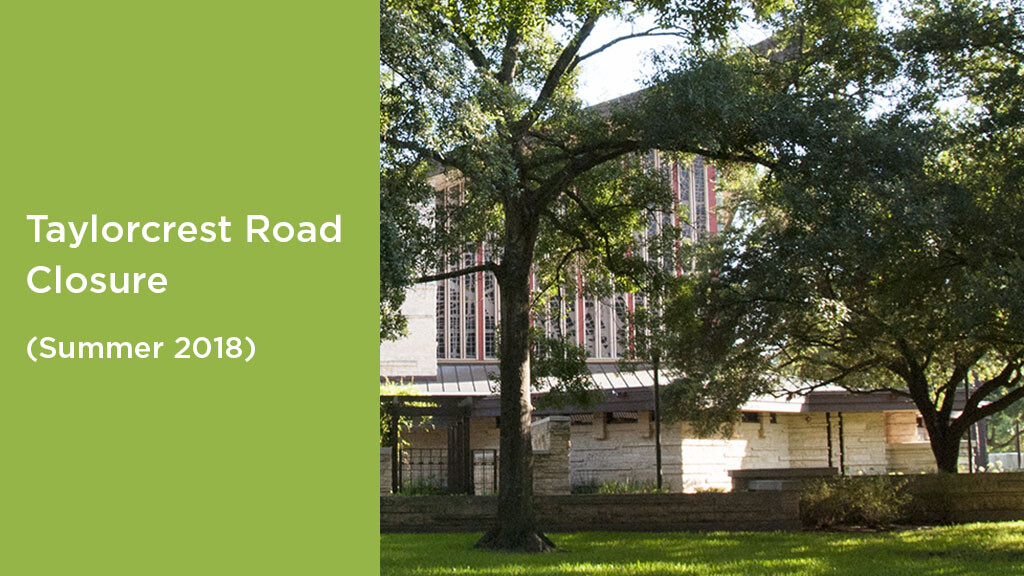 Monday, June 04, 2018 - Friday, August 17, 2018
From the City of Bunker Hill Village:
Taylorcrest Road will be Closed for Vehicles and Pedestrians
from June 4 to Mid-August 2018

The City of Bunker Hill will begin a major drainage project beginning Monday, June 4. The first phase includes work on Taylorcrest Road from Bunker Hill (North to I-10) to Bunker Hill (South to Memorial Drive). This time frame was selected to accommodate the school schedule for Bunker Hill Elementary School.

NOTE: All vehicular and pedestrian traffic on Taylorcrest Road will be impacted

Click here for the traffic plan
Both lanes will be closed during construction hours. Westbound traffic will be open on weekends and late evenings. Please follow the detour routes along Knipp Road.