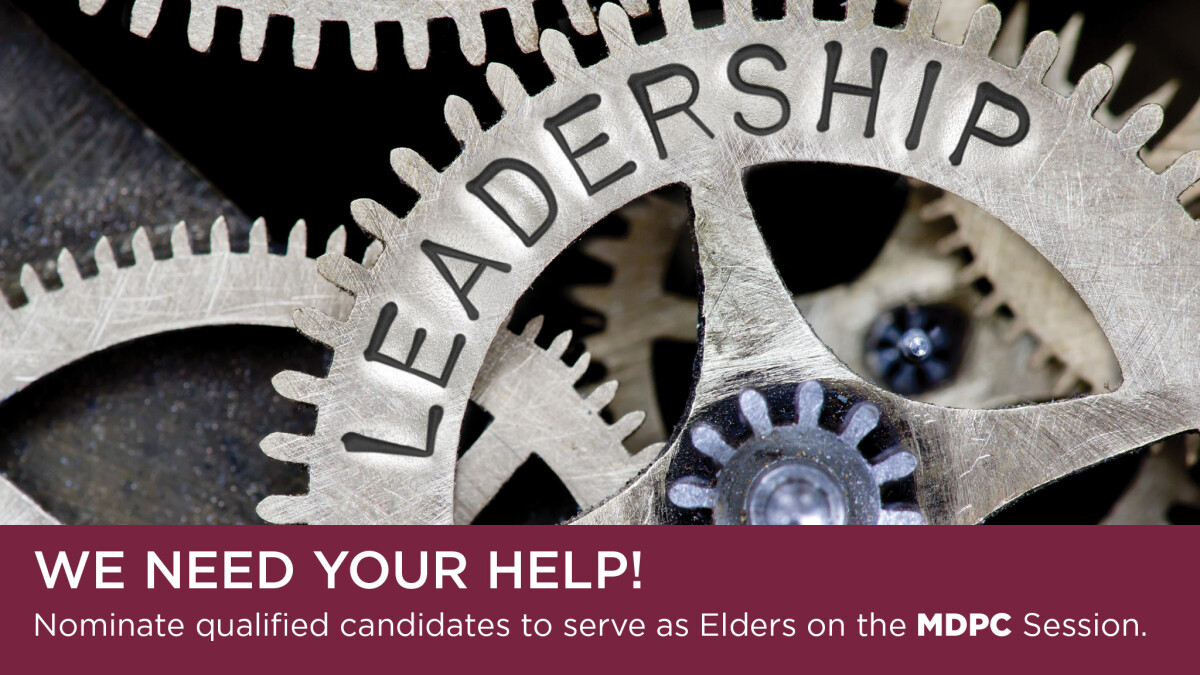 Sunday, July 08, 2018 - Monday, August 27, 2018
The period for online elder nominations has ended.
If you wish to make an additional nomination before the Nominating Committee convenes on September 11, please contact Cheryl Moore at .
From Pastor Alf Halvorson:
This year in worship, we've delved deeply into Deadly Sins and Saving Virtues and The Lord's Prayer, and are continuing to challenge ourselves to understand the heart of God and His desire for His children this summer with Wrestling with Scripture. Following Jesus beckons us to a higher calling – to be all God asks us to be by serving Him and others with submissive and devoted hearts. The individuals ready to answer that call are whom we now seek to serve and lead MDPC.
As always, your nominations are needed to reveal to us ideal candidates for the next class of Elders. They are to be people of strong faith, whose relationship with Jesus Christ is central to their lives, and who are committed to the furtherance of God's Kingdom and the overall health of this Body of Christ. They are to not only pray and attend meetings, but also to roll up their sleeves and get involved in the specific ministry area to which they are called.
Please prayerfully consider who to recommend to the Nominating Committee (including yourself) to lead MDPC into its future. Submit nominations online using the link below, or pick up a paper form, located around the church campus. Nominations are due by Monday, August 27. The Nominating Committee will then develop a slate of candidates to present to the congregation for election later in the fall.
Thank you for taking this key membership responsibility seriously. I know God will help us secure and empower the right servant leaders for the next chapter of MDPC's story.
In Christ's Service Together,
Pastor Alf