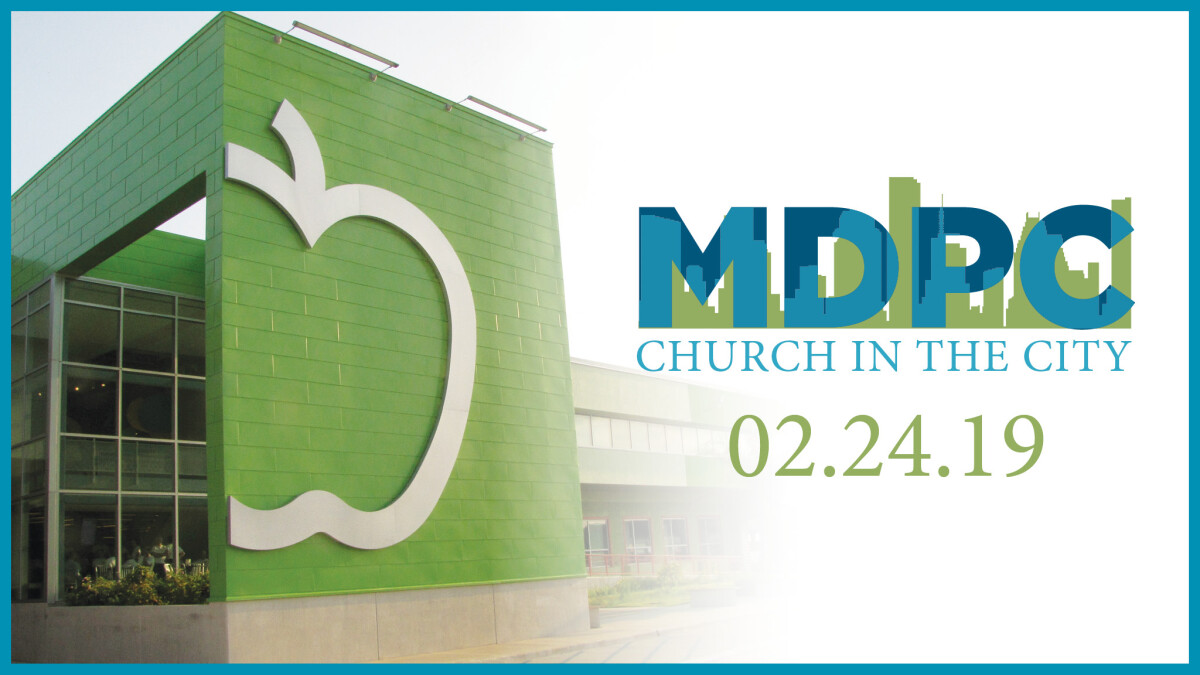 Sunday, February 24, 2019, 8:00 AM - 1:00 PM
Register for church in the city
Serving at MDPC is primarily intended for families with children under six years old, and those with mobility issues. We hope all others will join us at the Houston Food Bank!
Register to Serve at Houston Food Bank
Childcare
Free childcare is provided for children ages 2 and under for those serving at MDPC or at HFB.
Why do we do this?
As part of MDPC's 12 Strategic Goals, we will once again participate in a Sunday morning of service at the Houston Food Bank. This goal specifically states that MDPC will, on one Sunday annually, worship by serving in our community, side by side with partners and friends. This February's event will be our second annual day of service.
Three Important Things to Know!
Register! We need to prepare for service projects, both here and at HFB. Please help us out by registering you and your group. As T-Shirt sizes run short, registering early will improve your chances of getting the size shirt you want. Those registered may pick up their T-Shirts on Sundays in the Sanctuary Lobby.
Donations of gently-used clothing are needed for service projects here at MDPC (undergarments are greatly needed, but please only bring NEW items in this category). Bring items before February 24, and leave them in donation bins throughout the church.
Please bring bread donations on Sunday, February 24 to us reach our goal of 6500 sandwiches for hungry preschoolers. Plain white or wheat loaves needed.
Check out last year's adventure:
Instead of the usual worship services, we'll serve at Houston Food Bank (HFB), or here at MDPC. For those traveling to the food bank, we'll board buses at 8:00 AM and travel to HFB to work side-by-side on projects that help feed Houston's hungry. (Registrants will be emailed their bus "color" shortly before the event, and may go straight to a blue or yellow bus - no check-in needed.)
Ages 6+ may serve at HFB; younger kids and their families will stay at MDPC to work on important, age-appropriate outreach projects. Folks of any age who prefer to stay and serve at MDPC are invited to do so; look for the "Serve at MDPC" form when you register.
Though we won't spend the morning in pews, we'll still worship, hear the Word, and offer our gifts of gratitude.
Please register ASAP so we can prepare for service projects, T-Shirts, and food. All are welcome and encouraged to participate!
A couple of the projects are in need of donations:
• Gracewood, one of MDPC's ministry partners, provides housing and training for highly motivated single mothers who are experiencing a temporary crisis. We will be collecting women's gently-worn clothing. Socks and undergarments are always needed, but we ask that you only donate new items in this category. Please bring these items prior to February 24 so that we may sort them on that morning.
• Sandwich bread is needed for our Kids' Meals project. Please bring plain loaves of white or wheat bread on February 24, and drop them off at the designated locations (those boarding buses will be able to drop bread at the bus loading zone).