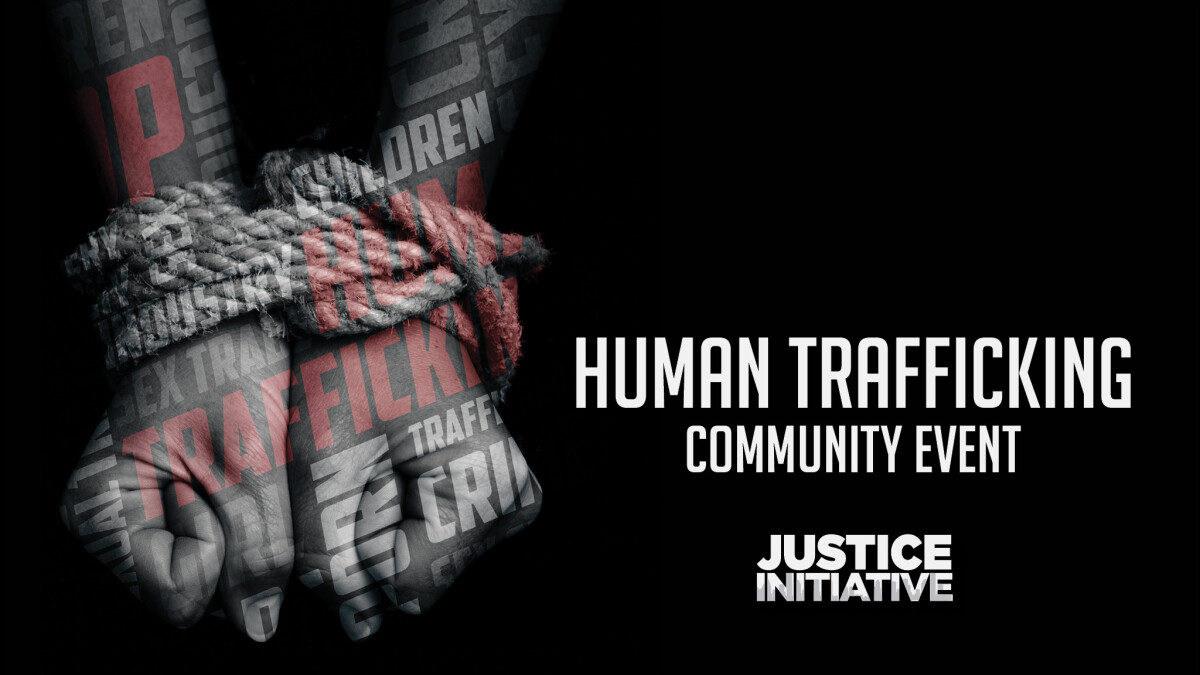 Tuesday, November 14, 2017, 7:00 PM - 8:30 PM
The recently-formed Justice Initiative is sponsoring a community event to inform and inspire on the issue of Human Trafficking. This is not an easy problem to fight, but the first step is ending ignorance, and educating ourselves on how to spot the crime occurring.
Four speakers will unpack the issues, identify the problems, delve deeper into the challenges, and share personal testimonies. This is not just happening in far away places around the globe…it's happening right here in our own back yard.
Because space is limited, we encourage you to RSVP to help us plan.
This is a free event.