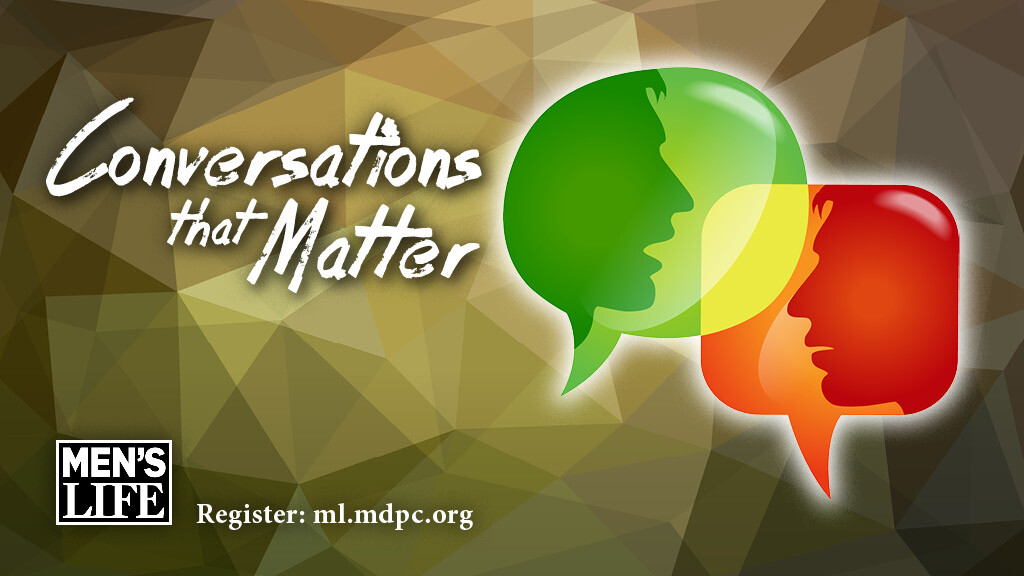 Every Tuesday, from 09/12/2017 to 12/05/2017, 6:15 AM - 7:45 AM
Continental Breakfast 5:45 AM
What are the things that frequently trip men up? Sometimes those pitfalls could be avoided by having a simple conversation—just by facing things head on. This fall, we're encouraging men to have more conversations that will make a difference in life. Hard conversations. Messy conversations. Productive conversations. What insights could you gain from other men about straight talk? How might it impact your life for decades to come? Listen to Alf Halvorson, Brett Hurst, and others share their perspectives.
Join us this fall for Men's Life: Conversations That Matter, an all-new 12-week series for men. Find out how to overcome the destructive barriers that keep so many men from living the abundant life God intended for them.
Contact Brett Hurst at 713-490-0930 or .