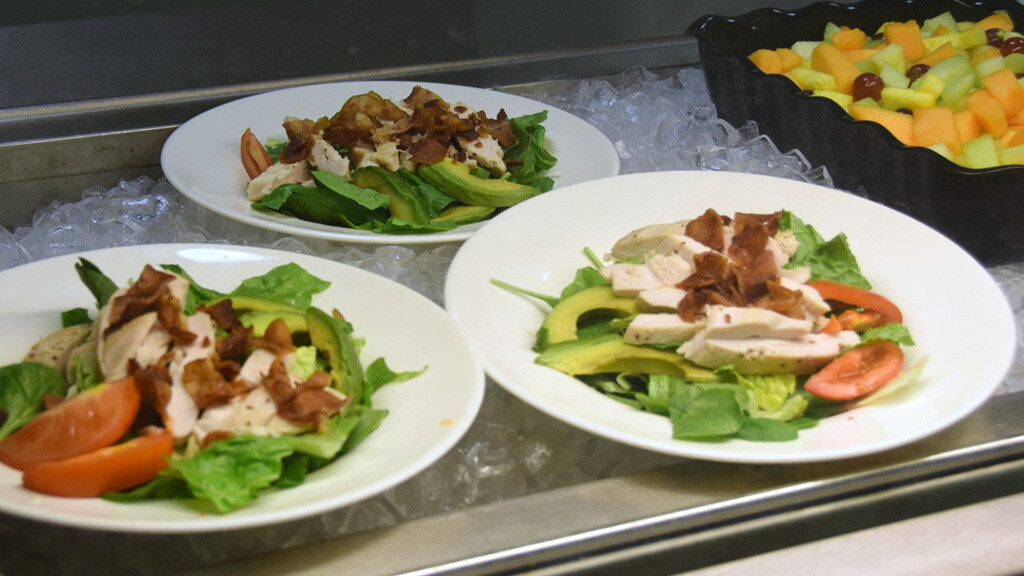 First Sunday of the month, 11:00 AM - 1:00 PM
Everyone is welcome at All-Church Lunch! On the first Sunday of most months, come join us for some home cooking and fellowship. Meals come with fresh bread, side salad, and coffee, iced tea, and water, plus lemonade for the kids.

Christmas Kitchen Closure Dates
December 20: No Wednesday Night Dinner
December 22-January 6
The kitchen will re-open on Sunday, January 7 for All-Church Lunch.
Sunday, January 7, 2018 Menu
Wakey wakey, eggs and bac-ey! All-Church "Brunch" is coming back to kick off 2018.
Entrée ($10): Scrambled Eggs, Cheesy Eggs, or Vegetable Frittata
Bacon or Sausage, Homestyle Potatoes, Yogurt Parfait, Biscuits & Gravy, Assortment of Pastries
Served with Fruit
Children's Menu ($4): Child's Portion or Cereal