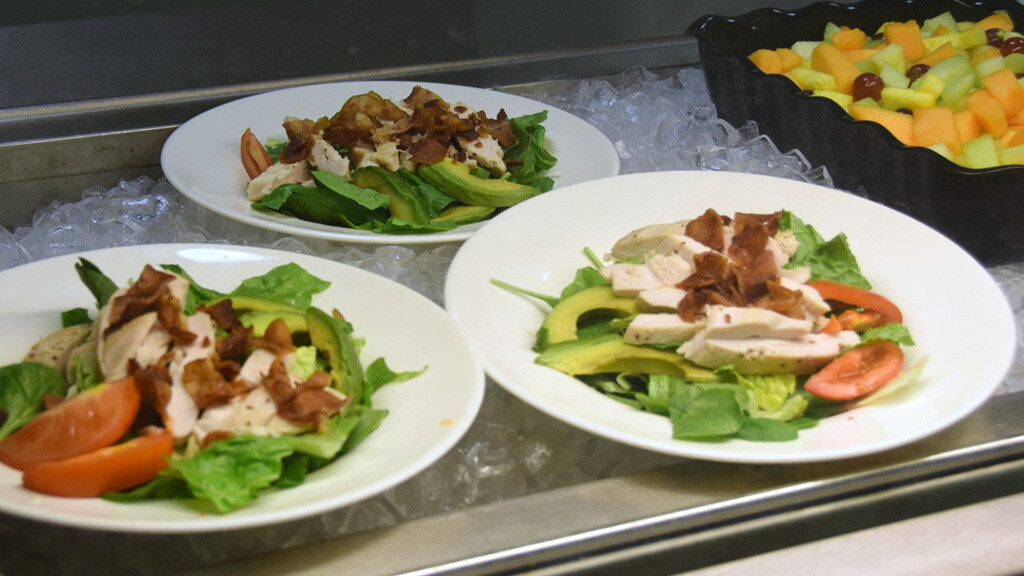 First Sunday of the month, 11:00 AM - 1:00 PM
Summer Closures
There is NO All-Church Lunch in July.
Additionally, the kitchen and Food Service Ministries takes a summer break July 16-29. Full kitchen availability resumes on Monday, July 30.
•
Everyone is welcome at All-Church Lunch! On the first Sunday of most months, come join us for some home cooking and fellowship. Meals include choice of side salad, fruit, or Jell-O; fresh bread; homemade dessert; and iced tea, coffee, or lemonade.
Sunday, August 5 Menu
Entrée ($10): TBA
Kids under 12 ($4): TBA
Entrée Salad ($10): TBA