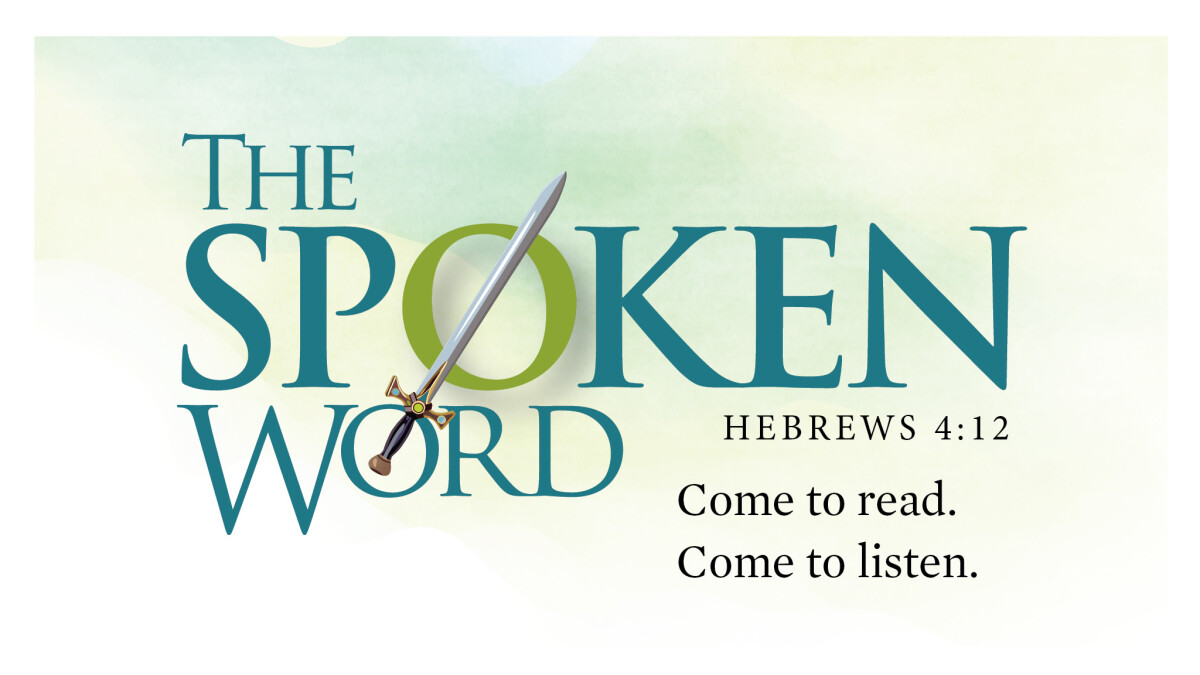 Monday, April 10, 2017, 6:00 AM - Thursday, April 13, 2017, 3:30 PM
Pastor Alf started us off with Genesis 1 at 6:00 AM on Monday, April 10. We expect to finish in the afternoon of Maundy Thursday.
"One of the many great things about The Spoken Word is the sheer excitement in anticipating the part of scripture that you will read. There is no way to accurately describe the experience of joining our brothers and sisters in Christ and reading our part. So we invite you to join us this year. Come to read. Come to listen. Strengthen your faith, and enjoy fellowship with family and friends." –Ted and Jenny Meyer

Please note that we are experiencing difficulty with the live stream (livestream.mdpc.org). Check out our Facebook page for Facebook Live videos.
Brief interruptions will occur sporadically, as the live sessions are set up.