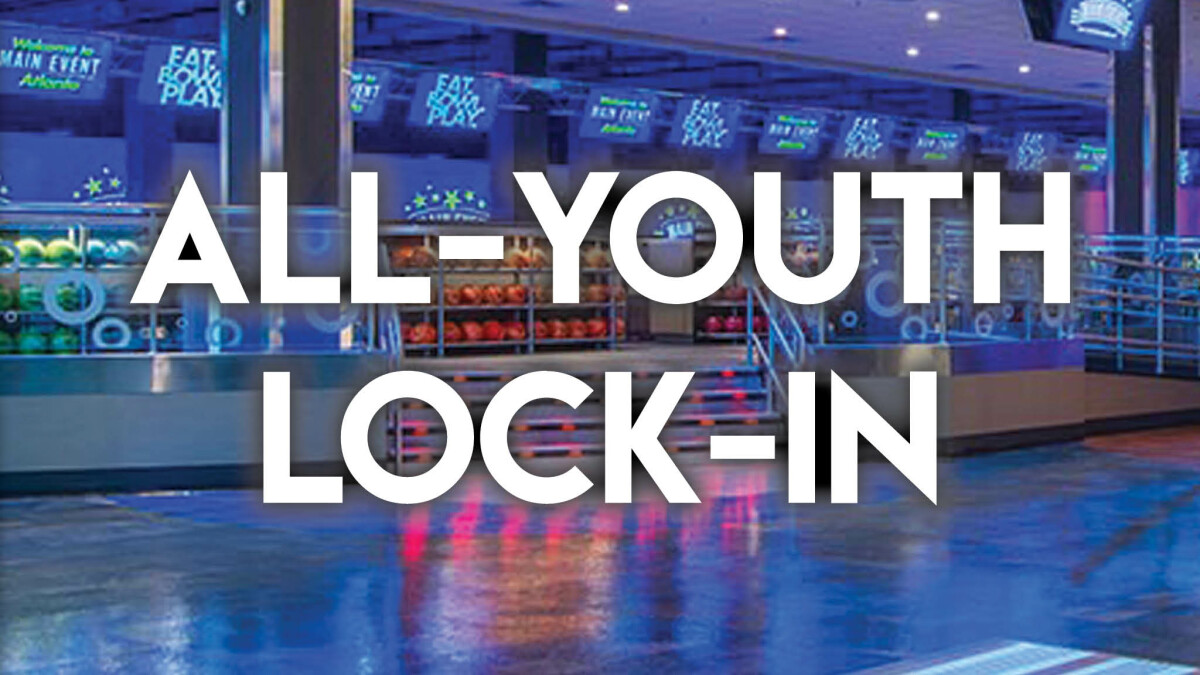 Friday, March 22, 2019, 8:15 PM - Saturday, March 23, 2019, 7:30 AM
What could be better than being stuck for a whole night with about 100 of your best friends? Nothing!
That's why we're going to Main Event on March 22 for the annual All-Youth Lock-In. We will be riding on charter buses with professional drivers.
Make sure to spread the word far and wide! This is a great event to invite friends for a full night of fun and an opportunity to hear about why MDPC Youth exists (spoiler alert: it's Jesus).
Dinner provided that night and breakfast in the morning. Everyone will have unlimited game cards for the entire time as well.
What to bring:
Blanket and pillow
Extra money, if wanted
MDPC Drop-off: 8:15 PM
MDPC Pick-up: 7:30 AM