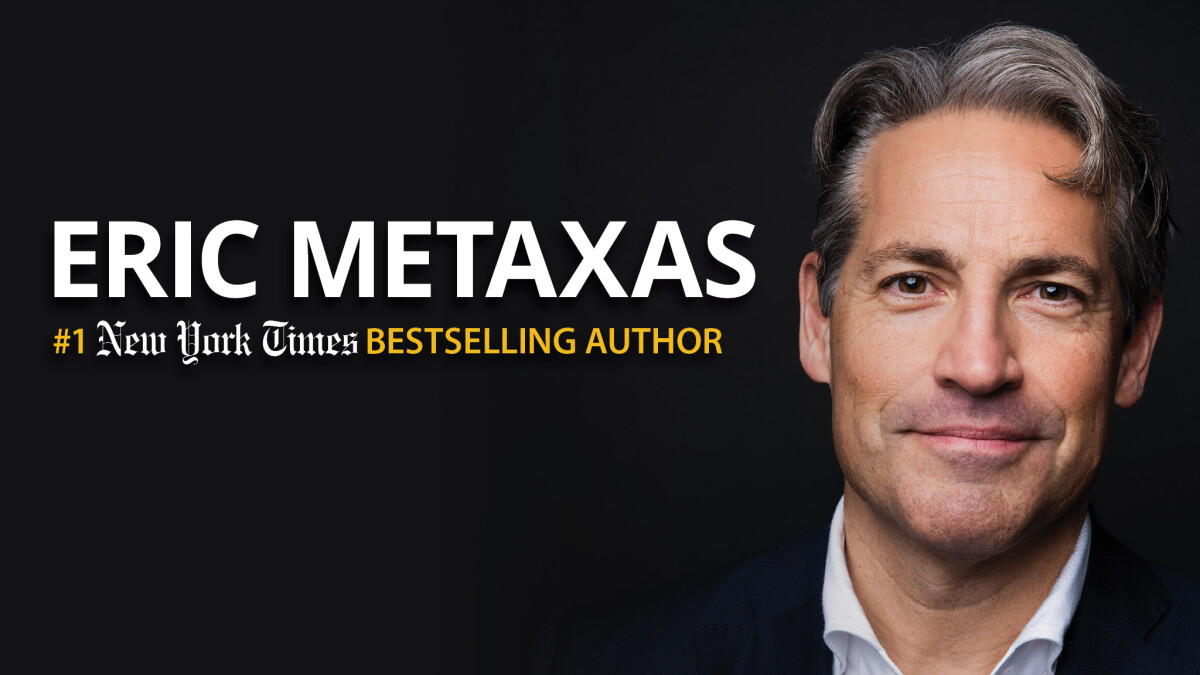 Tuesday, October 10, 2017, 7:00 PM - 8:30 PM
Speaker Information
Eric Metaxas is The New York Times #1 bestselling author of Miracles, Seven Women, Seven Men, Amazing Grace, If You Can Keep It: The Forgotten Promise of American Liberty, and Bonhoeffer: Pastor, Martyr, Prophet, Spy, which sold over one million copies in 19 languages. Called a "biography of uncommon power," Bonhoeffer appeared on numerous 2010 "Best of the Year" lists and was ranked #21 on the Amazon.com listing of Most Highlighted Books of all time.

Now comes a brilliant and inspiring biography of the most influential man in modern history, Martin Luther, in time for the 500th anniversary of the Reformation. Mr. Metaxas' Martin Luther: The Man Who Rediscovered God and Changed the World will be released 1 week prior to this event. Don't miss this opportunity to hear the author himself discuss what Booklist calls, "A masterful portrait of a seminal figure."

Mr. Metaxas has been featured as a cultural commentator on CNN, MSNBC, and the Fox News Channel, and speaks to thousands around the U.S. and internationally each year. His books will be available for purchase.
Registration Information
TICKETS ARE FREE, BUT REGISTRATION IS REQUIRED.
If you have an MDPC account, please click the LOGIN button at the top of the registration page to autofill your information.
You may bypass Login to register as a guest.
You will receive your free wrist band ticket when you check in for the event in the Sanctuary Lobby.
Childcare Information
Child care for children ages 6 months to 10 years is free for this event but requires a separate registration. The deadline for childcare reservations is Friday, October 5.
Book Purchases
Mr. Metaxas will be signing books before and after his talk. Blue Willow Bookstore has books for you to pre-purchase. They will also have a limited amount of pre-signed books available.
The Night of the Event
Check-in will begin at 6:00 PM in the Sanctuary lobby. Please plan to arrive no later than 6:30 PM. Carpool if at all possible. Stay following the talk for a book signing, cookies, and refreshments. Registrants will receive an email prior to the event with more details.
"If religion in America is dying, then someone will have to explain Eric Metaxas." —The Wall Street Journal