Our Staff
Staff bios can be viewed by clicking on the staff members photo.
« Back to Staff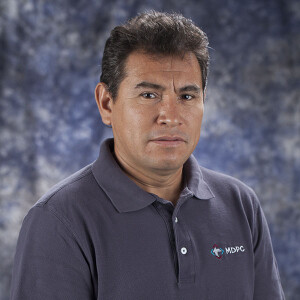 Luis Guandique
Maintenance Supervisor HVACR
office: 713-490-2016
Luis joined the MDPC Facilities staff in 2009, and has served as Maintenance Supervisor since 2012. Originally from a small village in El Salvador, he moved to the capital to attend the National Art Institute and seminary classes. Luis married Dalia in 1994, and they have two children: Kevin and Christian. He enjoys spending time with his family.
As a child, Luis witnessed Living Water International coming into his village to drill a well, provide a fresh water source for the people, and change their community forever. He was so happy for the opportunity to "pay it forward" when he returned to his home country in 2011 to serve on a Living Water International mission trip with MDPC, where the team drilled a fresh water well for another village in El Salvador.