Our Staff
Staff bios can be viewed by clicking on the staff members photo.
« Back to Staff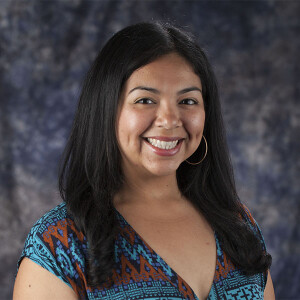 Meliza Gómez
Contemporary Music Director
office: 713-490-0945
Meliza is the Contemporary Music Director at MDPC and has been the Music Director for Spanish Language Ministries since 2008. A native Texan, she comes from a family of pastors and music ministers. She began her ministry at a young age, singing and playing the piano at her mother's side. Meliza went to the University of North Texas where she received a bachelor's in voice performance. She is passionate about worship and during the last 5 years, has been working with Fuente Ministries organizing community programs, musical presentations, and teaching music.

Meliza es la Directora de Música Contemporánea en MDPC y ha sido la Directora de Música del Ministerio de Fuente de Esperanza, Ministerio Hispano de MDPC, desde el año 2008. Nativa de Tejas, viene de una familia de pastores y ministros de música. Ella comenzó su Ministerio en una edad joven, cantando y tocando el piano al lado de su madre. Meliza fue a la Universidad del Norte de Texas donde obtuvo un Bachillerato de Interpretación Musical. Ella es una apasionada sobre la adoración y durante los últimos 6 años, ha estado trabajando con los ministerios de Fuente organizando programas comunitarios, presentaciones musicales y enseñando música.