The Lenten Season

Lenten Study: The Growing disciple
A six-week directed study for individuals or groups.
Learn More about the Lenten Study
Register for a Lenten Small Group

I believe Sermon Series
Pastor Alf's line-by-line examination of The Apostle's Creed will continue through Good Friday. Connecting with this ancient affirmation of the Christian faith connects us to the historical Church, and leads us to a better understanding of our own beliefs and doctrines.
Listen to the creed set to music
Learn more about the I Believe Series

Ash Wednesday
Services on February 26
Join us for a contemplative service of worship, Word, Communion, and the imposition of ashes, led by the MDPC Pastors.
Noon • Chapel
6:30 PM • Sanctuary
Holy Week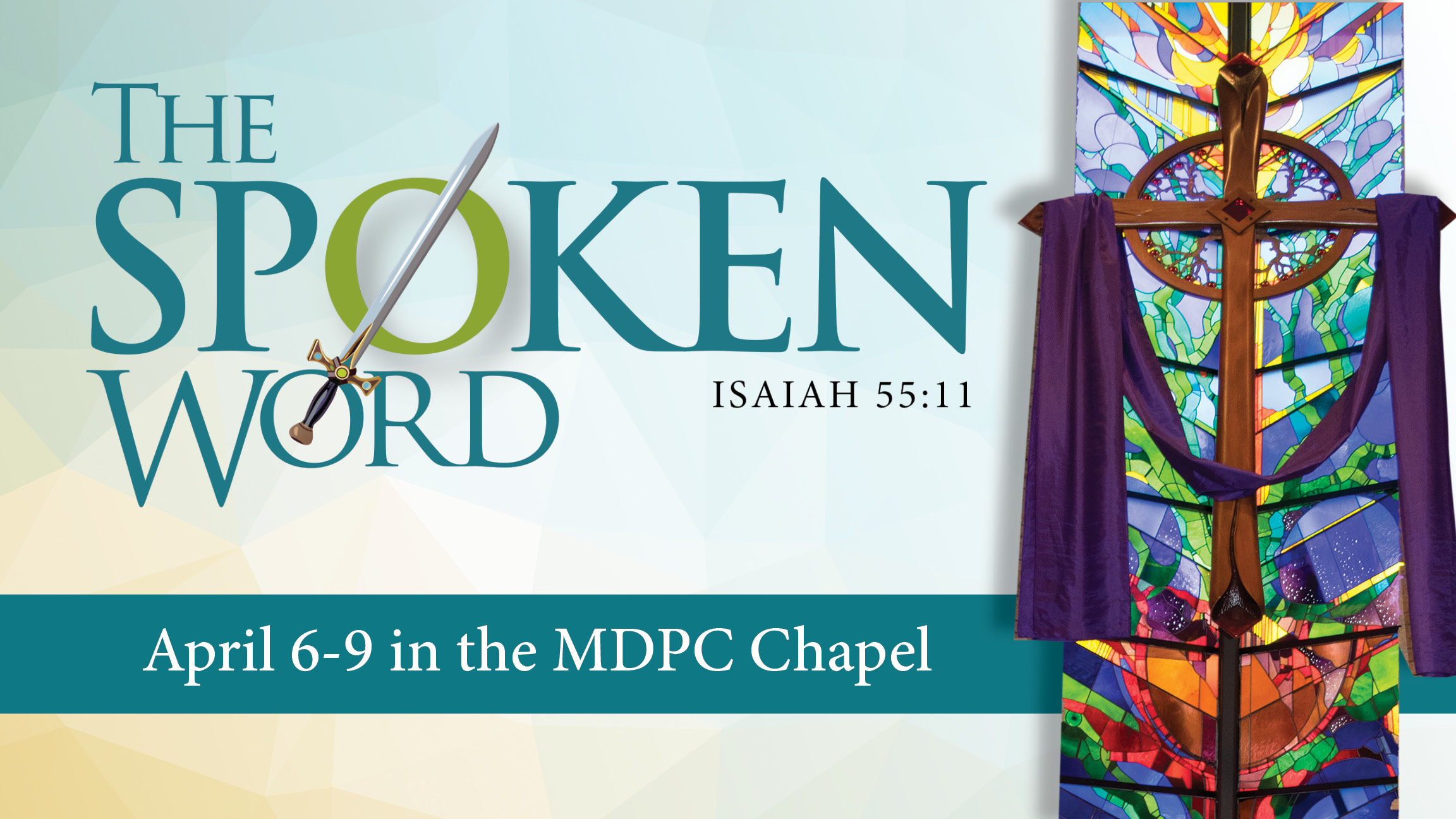 The Spoken Word: April 6-9
The Spoken Word is our annual reading of the New Testament during the four days leading up to Maundy Thursday. Groups or individuals can sign up to read in 15-minute increments.

The Silent Word: April 6-9
This year, MDPC will host an interactive Holy Week Prayer Room in the Parlor. Guests 14 and older are invited to attend 7:00 AM to 7:00 PM, April 6-9. The room will be open for all ages on Friday, April 9, during the hours of Journey to the Cross, and leading up to the Good Friday service at Noon in the Sanctuary.

Journey to the Cross: April 9
Children and their families are invited to participate in guided tours through the stations of the cross, an annual Good Friday event at MDPC.

Holy Week Services
Maundy Thursday Service
April 9, 7:00 P in Fellowship Hall
Good Friday Service
April 10, Noon in the Sanctuary

Easter Services
Our six Easter celebrations are offered in three languages.
Click Here to view Our Special Services
Lenten Season Ushers
Click here to serve as an usher for any of our Lenten worship services.
Easter Lily Dedications
Deadline is Thursday, April 2
Easter Lily Dedications may be purchased for $9.00 per dedication in honor or in memory of a loved one. These names will be printed in the Easter bulletin.