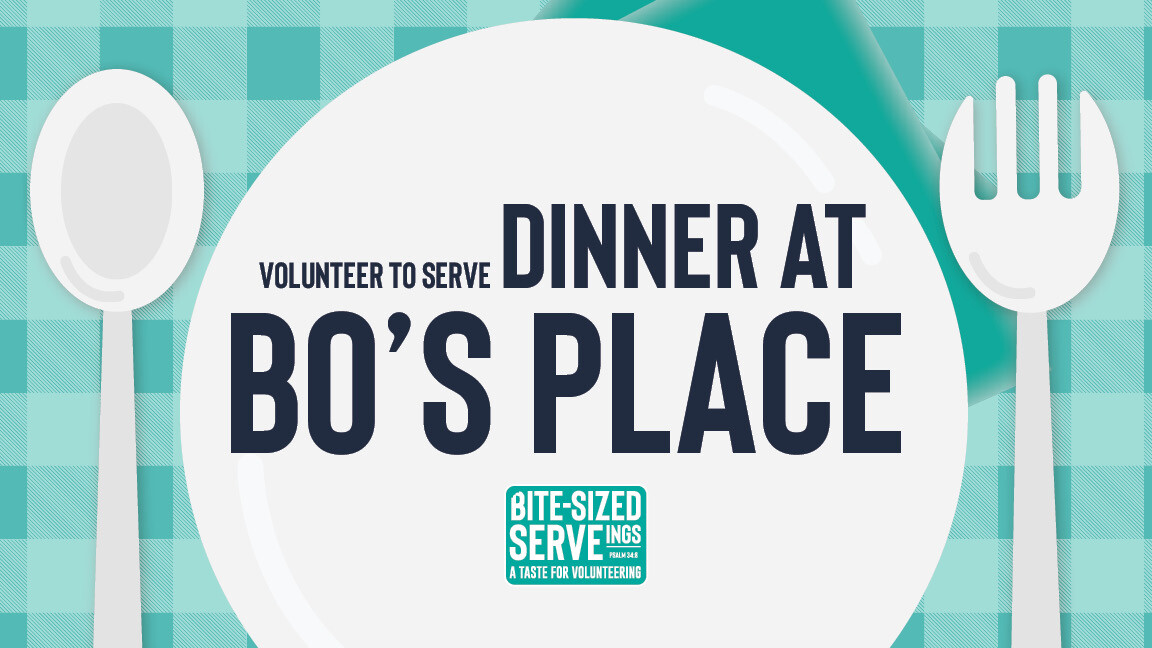 Serving in community is an incredible blessing!
Experience the joy of "serve-ing" at MDPC or our local partners in these small, meaningful ways! Watch our announcements for details on each month's "bite" of service. We can't wait to serve with you!
October Bite-size SERVE-ing:
Dinner at Bo's Place

Thu, Oct 20 • 5:00-7:30pm
Be a part of the Hospitality Team from MDPC and help us serve a meal to families with our partner, Bo's Place. Bo's Place exists to offer support and community to those who have experienced the death of a loved one. Help us serve a warm meal as a gesture of love and hope to those who grieve. Registration limited to 8 volunteers.
November Bite-size SERVE-ing:
Distribute Thanksgiving Bags

Mon, Nov 21 • 7:30am-12:00pm
Help us hand out Thanksgiving Food Bags with East Spring Branch Food Pantry. For Thanksgiving 2021, the Pantry served a total of 1,068 families and 5,290 individuals!

December Bite-size SERVE-ing:
Deck the Halls at Amazing Place

Sat, Dec 3 • 9:00am-1:00pm
Come brighten the Amazing Place campus with Christmas decorations and cheer!