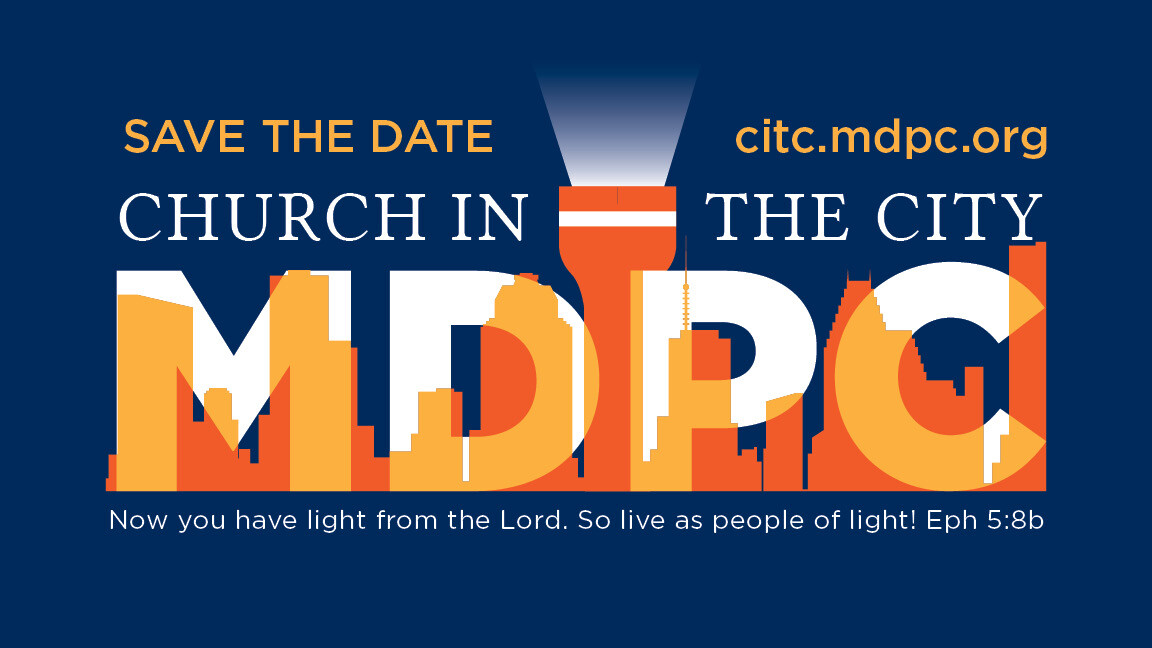 Get ready to get out there and serve!

This annual all-church service project is when MDPC leaves the pews to serve our city. Be part of CITC weekend and shine God's light throughout Houston!
Service opportunities are available on both Saturday and Sunday of CITC weekend, Feb 25 and 26. Click here for answers to common questions about CITC.
CITC T-shirts
A new T-shirt design is available for just $10/shirt. Order when you register, or feel free to wear a CITC shirt from a previous year.
Childcare
Free childcare available at MDPC on Sat, Feb 25 (9:00am-12:30pm) and Sun, Feb 26 (8:00am-1:00pm) for ages 3 months-3 years ONLY. Only Saturday childcare requires pre-registration.
Sat Childcare RSVP Registration not required for Sunday childcare.
Can't Volunteer?
If you have a conflict and can't sign up for CITC, you still can care for Houston by donating cases of bottled water and loaves of white or wheat sandwich bread for projects. Bread collection begins Sun, Feb 19 (to ensure freshness, please don't bring bread sooner). Bring donations to MDPC Front Office.
Volunteer Opportunities
Houston food Bank
Kids' Meals
Santa Maria Hostel
Spring Spirit
City Prayer Walk
Outreach Partner Projects
At-Home Projects • 4 Options