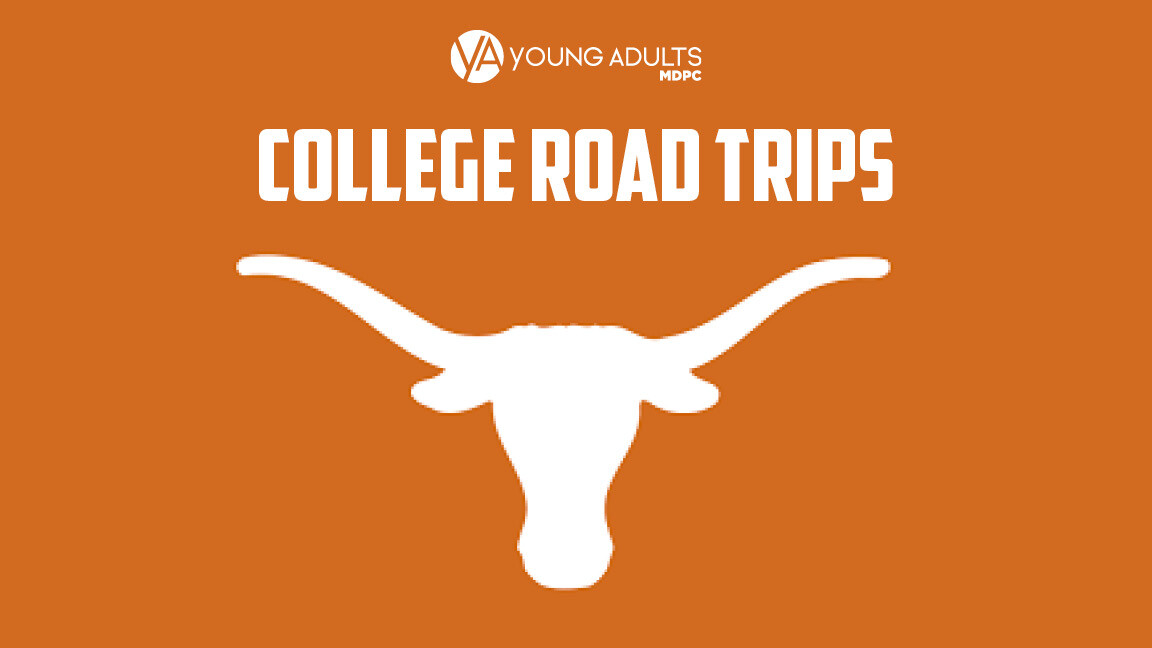 MDPC Young Adults is coming to The University of Texas at Austin!
We're excited to visit our college students who are away to offer our love and support through free food and fellowship.
We'll meet students for lunch and then open up an Airbnb home for students to come eat dinner and hang out all evening.
Contact Ben Kelly (bkelly@mdpc.org, 713-490-9540) for details.