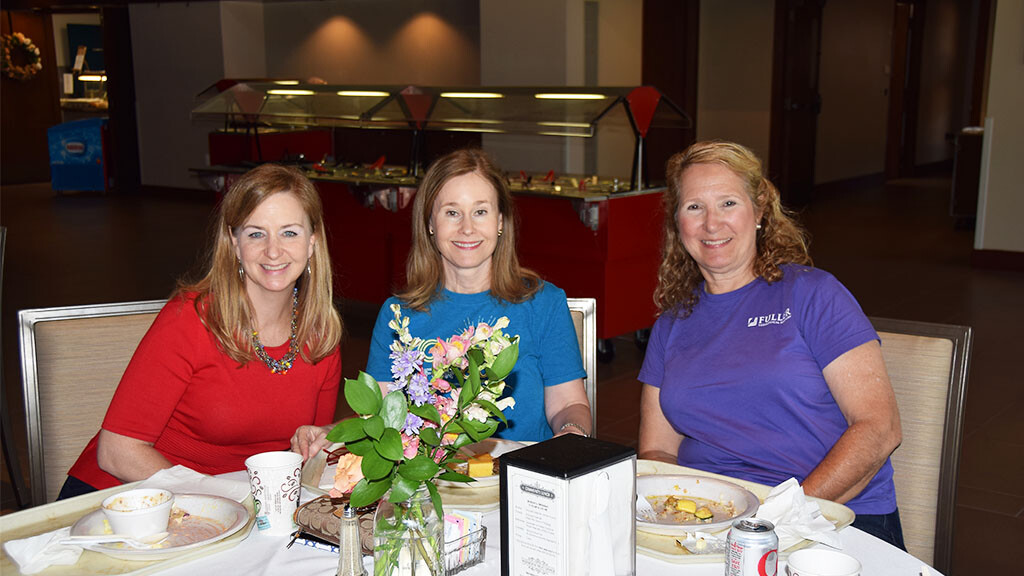 Every Monday, Tuesday, Wednesday, Thursday, 11:30 AM - 1:00 PM
Serving up delicious, nutritious meals at affordable prices. MDPC's Lunch Café is open to the whole community. We hope to see you here!
Holiday Closure
The kitchen will be closed following community lunch on Thursday, December 19 through Monday, January 6.
Daily Menu Options
Prices from $3.00 to $8.00. Include iced tea and coffee.
Mondays:
• Salad Bar with Soup and Bread
• Chef's Choice Entrée Salad
Tuesdays:
• Pizza and/or Salad Bar with Soup and Bread
• Chef's Choice Entrée Salad
Wednesdays:
• Hamburger or Chicken Sandwich with Fries
• Chef's Choice Entrée Salad
Thursdays:
• Salad Bar with Soup and Bread
• Chef's Choice Hot Entrée
• Entrée Salad