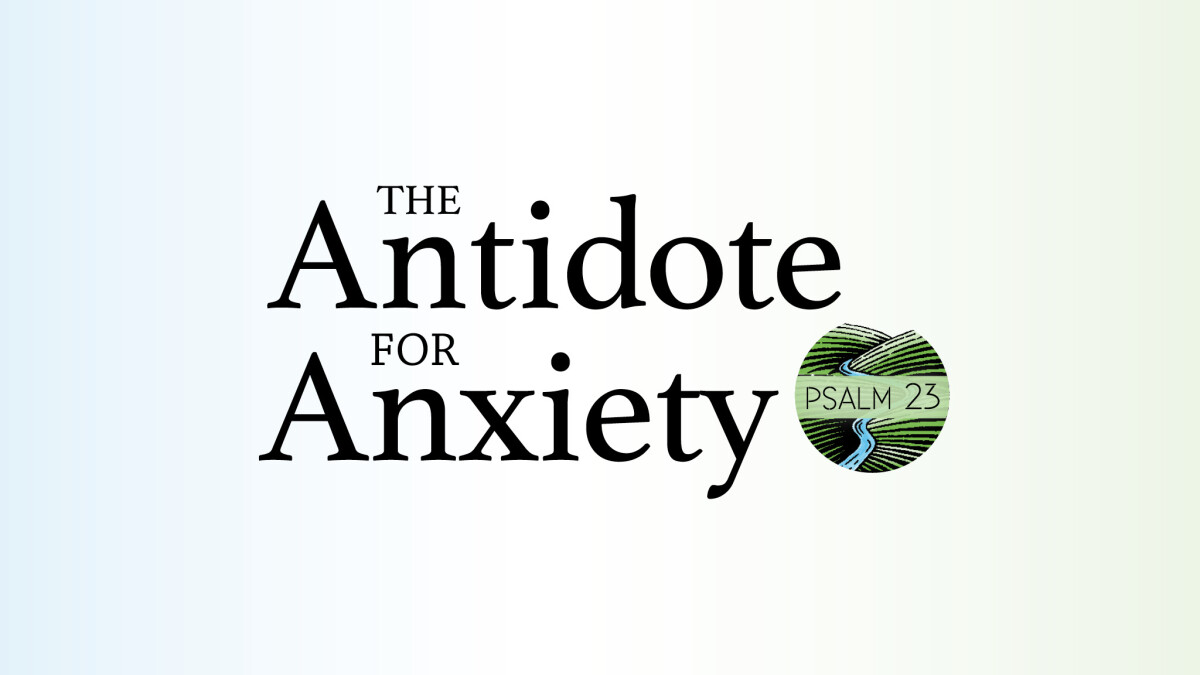 Every Sunday, from 04/28/2019 to 05/26/2019, 8:30 AM - 12:15 PM
The times in which we live are stress-filled and anxiety-producing. Are you looking for a way to cope with the angst that's been gnawing at your heart? We suggest a deep dive into the 23rd Psalm, an enduring text that has brought salve and inspiration to readers for centuries.
This series is the first in our Post-Easter sermons using Psalm 23 to get at the ever-present issues of anxiety and fear that seem to be dominating much of our public and private lives. This Psalm was written by David during a time when he was fleeing from King Saul. He was in exile from his people and constantly living among strangers (even enemies). In addition, the land was often inhospitable. His life was being threatened, but in the midst of this upheaval, he turns to God and finds a prescription for his worry. We can do the same...
Join us, beginning Sunday, April 28, for Pastor Halvorson's five-part sermon series that will help you find rest for your soul.
Sunday, April 28
Guided • Psalm 23:1
Sunday, May 5
Surrounded • Psalm 23:2-3
Sunday, May 12
Protected • Psalm 23:4
Sunday, May 19
Beckoned • Psalm 23:5
Sunday, May 26
Pursued • Psalm 23:6