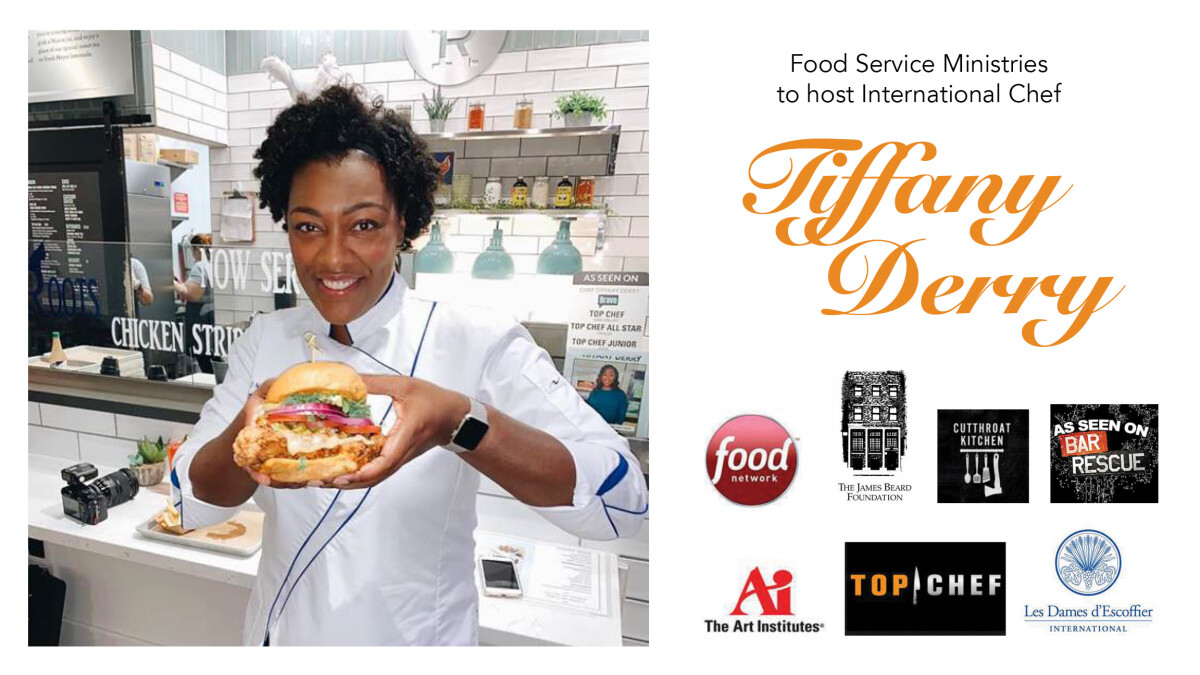 Thursday, January 23, 2020, 6:30 PM - 8:30 PM
MDPC Food Service Ministries is pleased to host International Chef Tiffany Derry
Meet at the Table!
Tiffany will share tips for nourishing both your stomach and your soul.
Derry is the owner of Roots Chicken Shak, Roots Southern Table, Derrywear, and Tiffany Derry Concepts. Derry gained International notoriety on the seventh season of Bravo's Top Chef and as a finalist on Top Chef All-Stars. Currently, Chef Derry is the reoccurring judge on Top Chef Junior on Universal Kids Network.
She sits on the James Beard Foundation's Impact Advisory Board, as well as the Food Policy Action Board of Directors, and acts as an ambassador for the Beard Foundation's food waste initiative.
Derry frequently travels to foreign countries as a culinary ambassador to the United States. The Emmy nominee has cooked for clients such as President Obama and Oprah. The evening will include heavy appetizers, a talk from Ms. Derry, and a Q&A session.