Every Monday, Wednesday, Saturday
Many Houstonians continue to struggle with hunger and illness, loss of income, threats of eviction, and overwhelming uncertainty during these chaotic and unprecedented times. One amazing thing we've seen with our global and local outreach partners is how, when the pandemic hit, they immediately began to provide urgent, basic needs and minister to their clients and surrounding communities. This has provided MDPC with more opportunities to serve and care for neighbors. Kids' Meals, Fuente Food Pantry, MAM, and others are volunteer-driven essential programs, and they need your prayers and volunteer support.
MDPC Food Pantry: Ongoing Need for Volunteers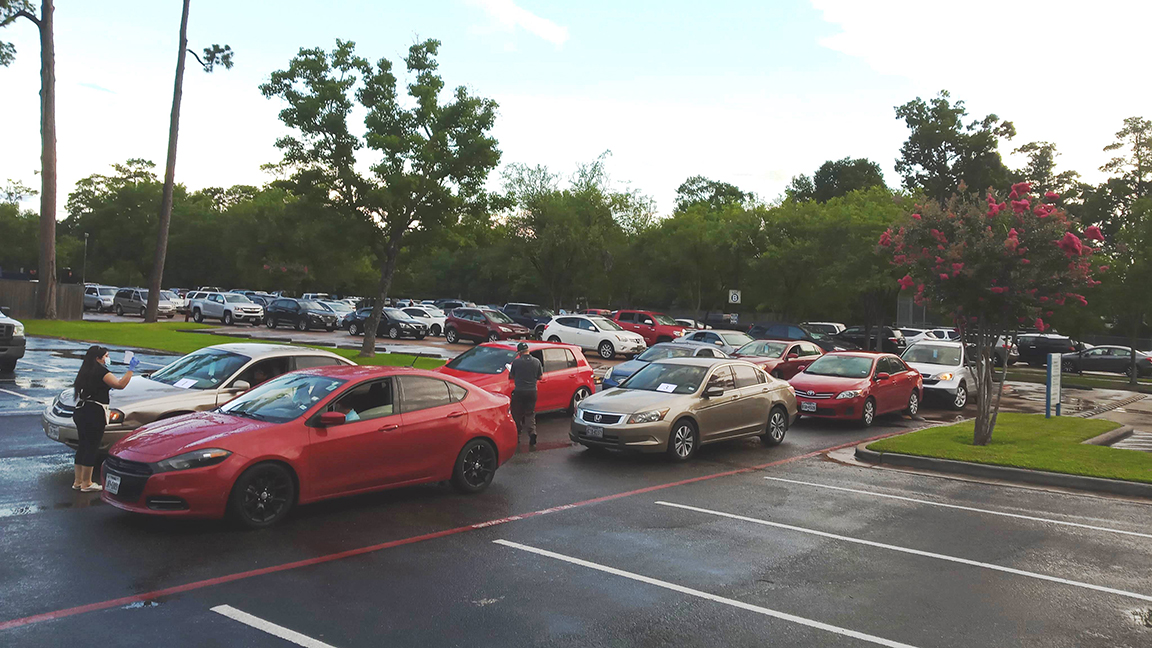 For many Houstonians, the need for food is not going away and only increasing for so many out of work or facing eviction.
MDPC Fuente Food Pantry continues to serve hundreds of families every Saturday morning on our campus. To be able to serve all the families that come to the pantry we need more help. Questions? Contact Barbara Mueller at 281-460-5831 or
.
Fridays: Need 3 Volunteers
Approximately 8:30-10:00 AM
Unload the HFB delivery truck and put food in cool storage and inside the pantry
Saturdays: Need 4-5 Volunteers
7:00-10:00 AM
Register the clients waiting in their cars
Able to speak some Spanish would be helpful
Saturdays: Need 5-6 volunteers
7:00-9:30 AM and 9:30 AM-Noon
Load packed food boxes in the clients' trunk
Mission Greenspoint: Baby Items Needed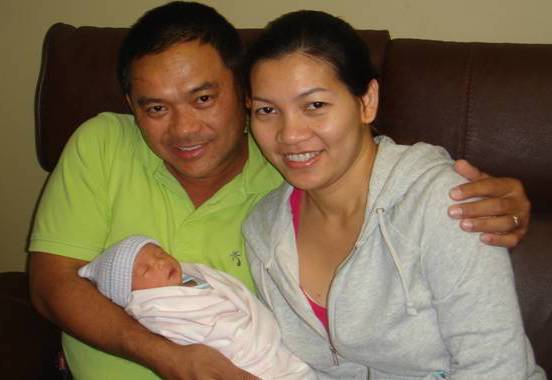 Greenspoint Pregnancy Assistance Center needs gently used baby clothes, for boys or girls and for any season. Sizes 0-24 months are most needed, though larger sizes can be used, too. Cribs and other gently used baby items also would quickly be found a home!
Donations can be dropped off at MDPC through the end of November. Please attach a sheet to your donation saying "Greenspoint PAC, Attention Jan Roe."

Contact Jan Roe with Questions
MAM: Stock Their Supplies Pantry
There are simple basic supplies with which MAM is able to help families affected by COVID layoffs and furloughs. Right now, they need:
Laundry detergent (Purex, Tide, Gain, etc.)
Household spray cleaners (Clorox, 409, etc.)
If you can include these in your grocery shopping to donate, MAM is open Mon-Thur 9:00 AM-4:00 PM and asks that you drop them off there. Go to the MAM service building (glass doors behind their resale store), located on the north end of MAM's 1625 Blalock campus. Or you can drop off at the MDPC front office. Thank you for remembering our neighbors in need as many are continuing to struggle with unemployment and possible evictions.
Kids' Meals: Volunteers Needed
Volunteers are the backbone of our ministry and vital to feed thousands of families with over 7,000 children daily. As summer ends, volunteers shift from families to our corporate partners - but many employees are working from home and cannot come in. We need YOUR Help! Please join our team.
All safety protocols and procedures are followed to ensure your safety
We have two shifts Monday-Friday, 9:00 AM-Noon and 12:30-2:00 PM
If you are unable to make your shift, please cancel it or email j

to let us know.
ECHOS: Help with Weekly Drive-By Food Distribution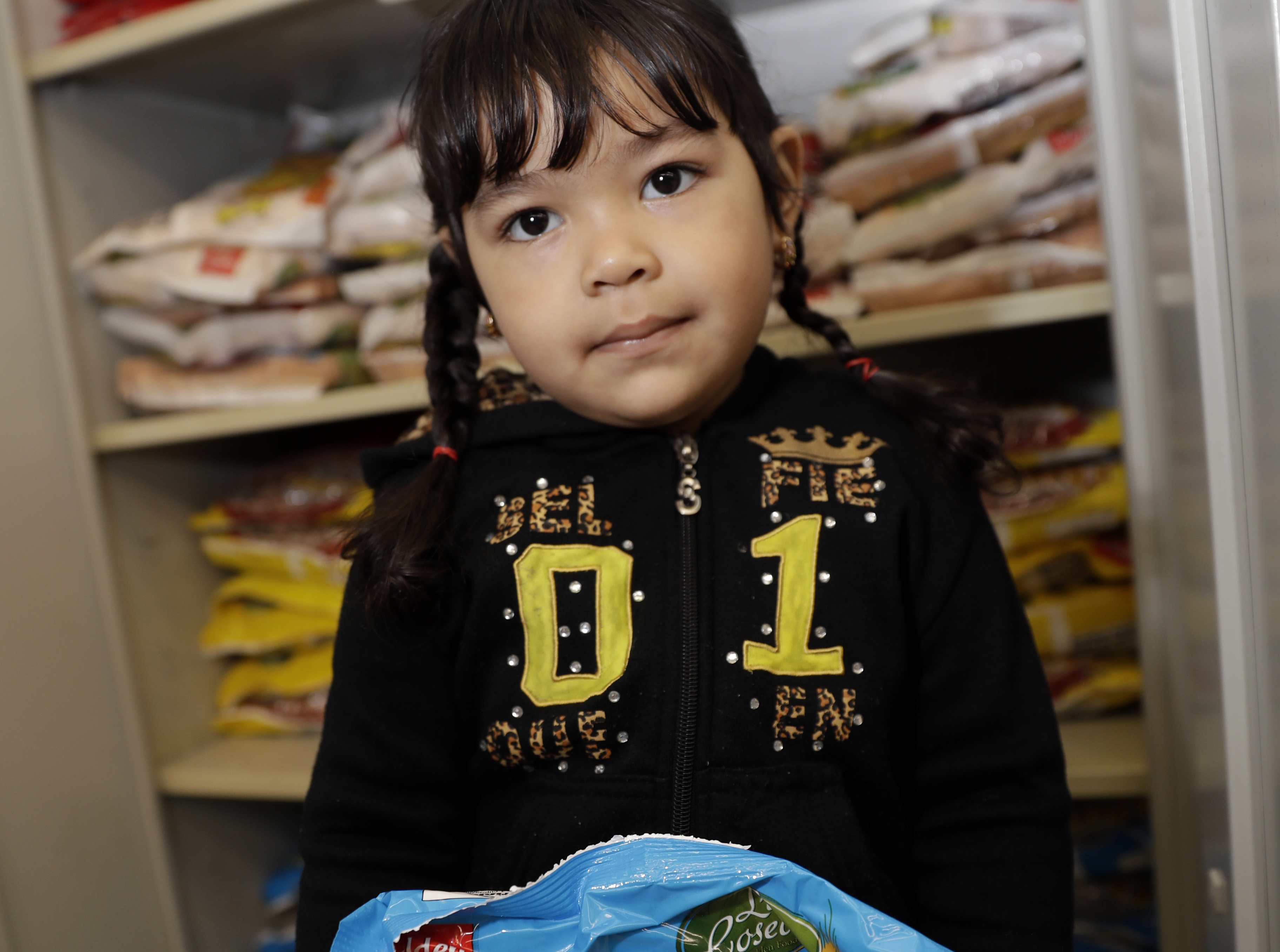 ECHOS connects people in need with food, health, social and educational resources, and a drive-through food distribution.
YOU CAN HELP at their drive-through pantry currently on Tuesdays, 7:15-10:30 AM. Bag and distribute food, and help put it in trunks as cars drive through. All PPE masks, gloves, aprons, and face shields are provided.
Success Stories
To hear more stories from our local and global partners, visit stories.mdpc.org.