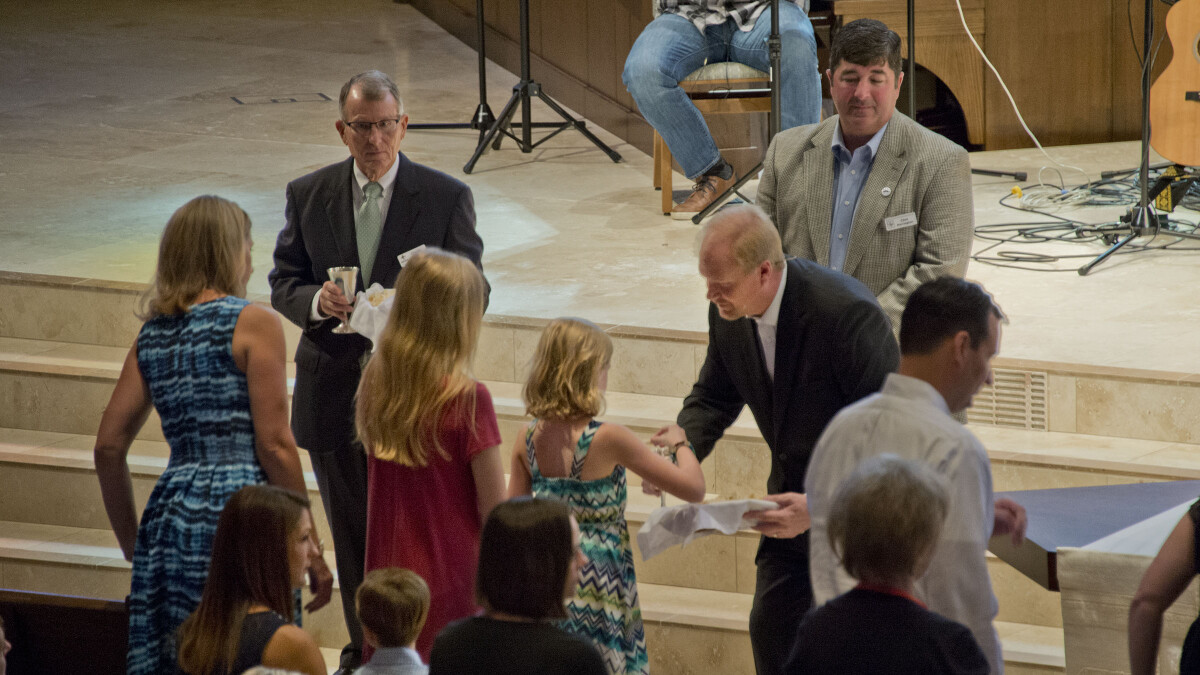 First Sunday, from 08/01/2021 to 12/05/2021, 8:30 AM - 12:30 PM
First Sundays in August, October, December
August 1
October 3
December 5
Elders and former Elders of the church are needed to distribute communion. Can you help? Please consider the privilege of helping your church family receive this beautiful sacrament.
Sign up to Serve Communion at 8:30, 9:45, or 11:15 AM
The Lord's Supper is the sign and seal of eating and drinking in communion with the crucified and risen Lord. During His earthly ministry, Jesus shared meals with His followers as a sign of community and acceptance and as an occasion for His own ministry.
 The Church in the New Testament devoted itself to the sharing of the bread and cup as a remembrance and a showing forth of His death until He comes. The New Testament describes the meal as a participation in Christ and with one another in the expectation of the Kingdom and as a foretaste of the messianic banquet. In remembering, believers receive and trust the love of Christ present to them and to the world; they manifest the reality of the covenant of grace in reconciling and being reconciled; and they proclaim the power of Christ's reign for the renewal of the world in justice and in peace.
Communion servers Training Video
Contact Tracy Stidam at 713-490-0946 with questions.