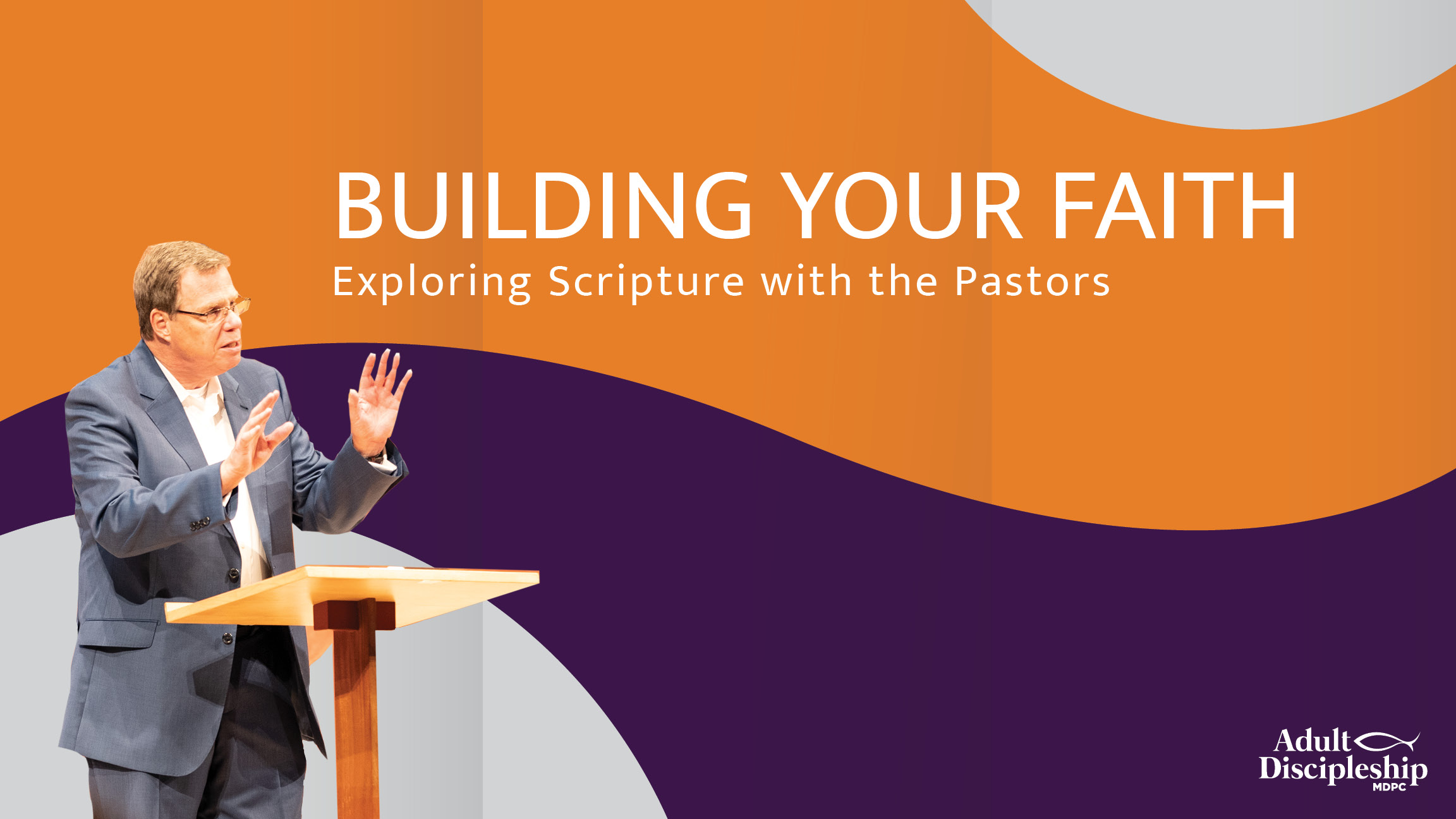 Sent by Love, Part 2
Sunday, 9:45 and 11:15 AM
Every Sunday, MDPC provides an opportunity to enjoy a Biblical lesson taught by a pastor or someone else with seminary training. No signup, no class roll. Just the chance to hear solid teaching, eat a few donut holes, and to be encouraged in your faith.
Following Jesus Christ as Lord means He sends us to share His good news through words and deeds. But how does our response to His mission make a tangible difference in us? In the lives of others? In the world today?
Join us as we explore Christ's call to be His witnesses in our new all-church Bible study, Sent by Love: A Study of Acts (Part 2). The study kicks off on Sunday, August 22, when we'll study the biblical story of the Christian movement's explosive, life-changing launch—from August 22 to the start of Lent 2022.
This is the fourth year of a four year church-wide Bible study program curated by Adult Discipleship. First we studied Romans, followed by the Gospel of Luke and the first half of the Book of Acts. Now we turn to ACTS 15-28.
In the fall and winter of 2021, BYF will study Acts 15-28, as we participate in the church-wide study, Sent by Love: Acts, Part 2.
Class Notes for Dec 5: Acts 21:37-22:23
Zoom Links
Link to 9:45 AM Class via Zoom
You also may type this url into your address line to go straight to the 9:45 Zoom meeting: 945BYF.mdpc.org
Link to 11:15 AM Class via zoom
You also may type this url into your address line to go straight to the 11:15 Zoom meeting: 1115BYF.mdpc.org
Notes & Zoom Recordings from Previous Sundays
Class Notes for Nov 28: Acts 21:15-36
Class Notes for Nov 21: Acts 20:13-38
Class Notes for Nov 14: Acts 20:13-38
Class Notes for Nov 7: Acts 20:1-12
Class Notes for Oct 31: Acts 19:21-41