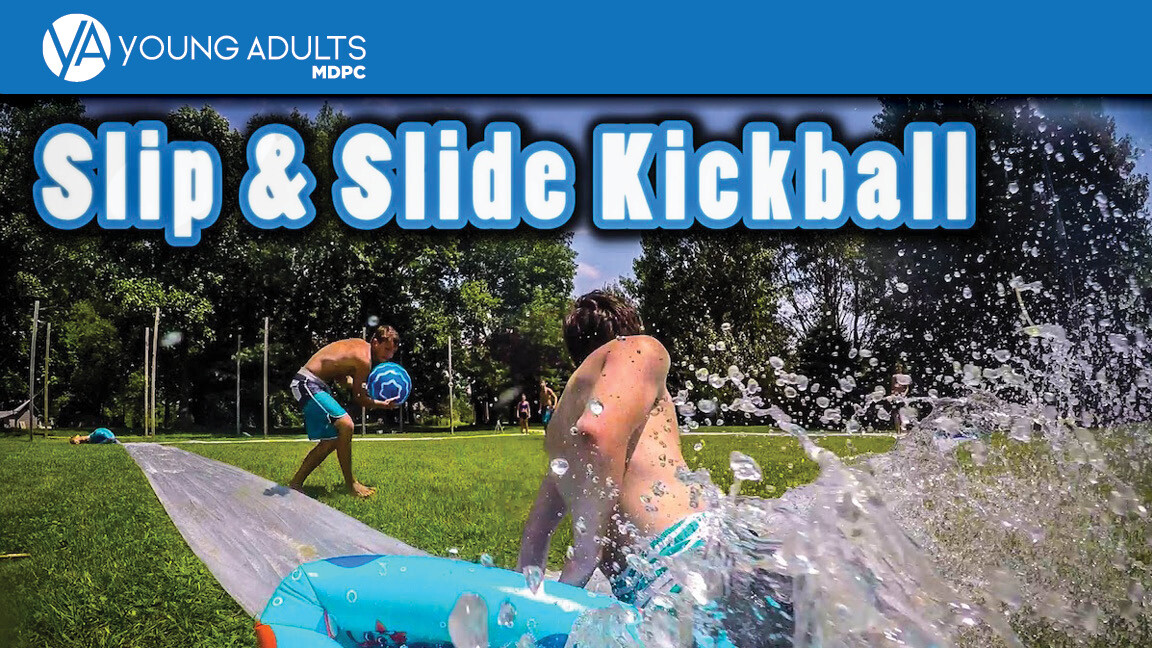 You are invited to kickoff the semester with our Young Adults ministry at an epic Slip 'n Slide Kickball game. All Young Adults (18-35) and invited to join us for a fun evening filled with fun, laughter, and food!
For those of you who want to play kickball, you are encouraged to bring a towel and clothing you don't mind getting wet in. For those of you who want to cheer of your favorite team, bring your lawn chair and lots of energy! It is going to be an exciting evening for all.
For more details, contact Sally Henien, Young Adults Director, at .