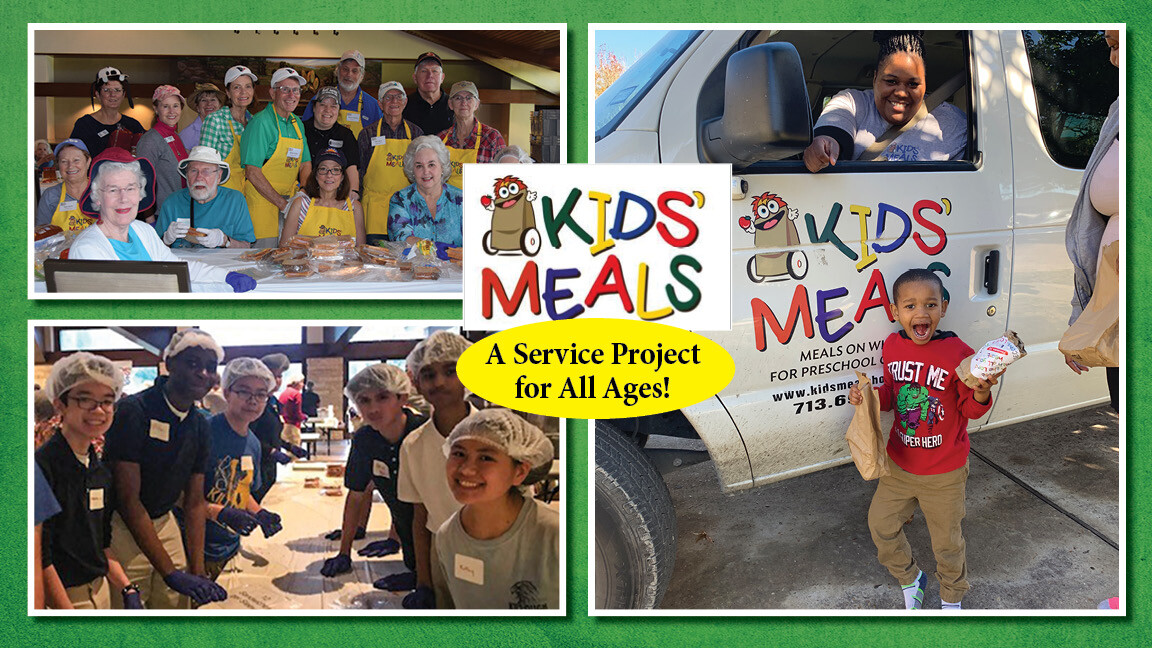 Second Wednesday of the month, 4:30 PM - 6:00 PM
Fellowship Hall
2021 Dates (may change according to circumstances):
May 12, June 9, July 21 (3rd Wednesday), August 11, September 8,
October 13, November 10, December 8
Registration for May 12 will be limited to 50 people.
Every person attending must register.
MDPC will be following CDC guidelines for safety including:
Mandatory masks
Distancing at 6 feet
Tables will be placed at least 6 feet apart
Texas is number one in the nation for food insecurity for children, according to The Houston Food Bank, and, here in Houston, 1 in 4 preschool children goes to bed hungry. You can make sure that there is one less hungry tummy! Come make sandwiches at MDPC for Kids' Meals.
Please bring four loaves of sandwich bread per sandwich-maker to the service project. (Plain white or wheat, nothing fancy required!)
Everyone making sandwiches is required to wear a hat or head-covering. Please provide your own or you will be given a hairnet to wear.
Contact Julie Hempel: