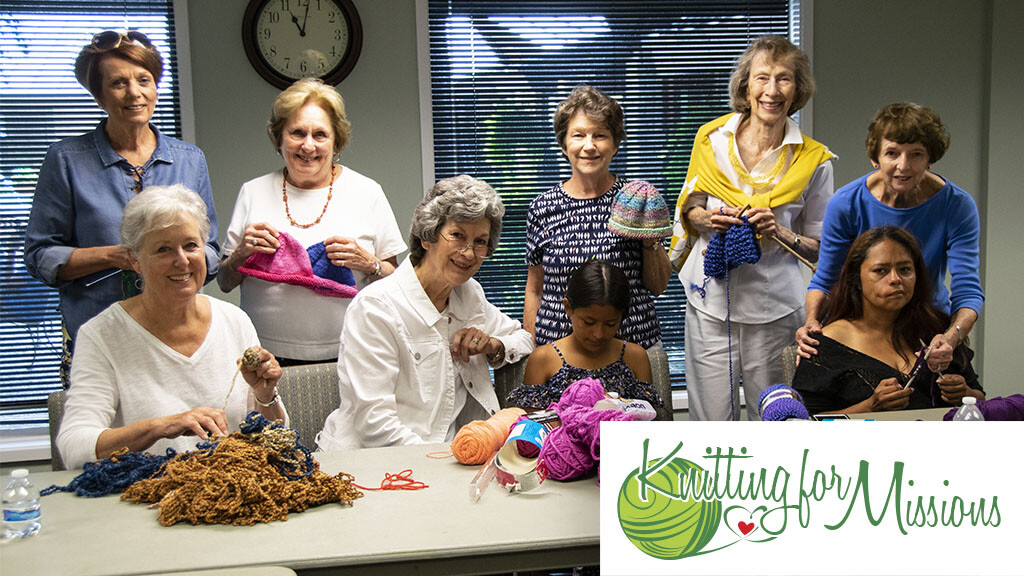 Every Monday, 9:30 AM - 11:30 AM
Join us in MDPC Room 122 as we work on knitting projects for our global mission partners. This welcoming group of women is excited about reaching as many people as possible – both through their knitting, and through fellowship as a group. Come with enthusiasm and an eagerness for knitting with a purpose! Yarn, needles, and patterns will be available, or you may bring your own.
Contact Sue Phipps: or 713-461-9528
The Evening Edition
Can't make our daytime group? Come to The Evening Edition of Knitting for Mission at the home of Shari Halvorson. Second Tuesdays of the month. Contact Shari for more information.
If you can't knit with us at either of these times, please contact Sue to talk about projects you can work on at home.