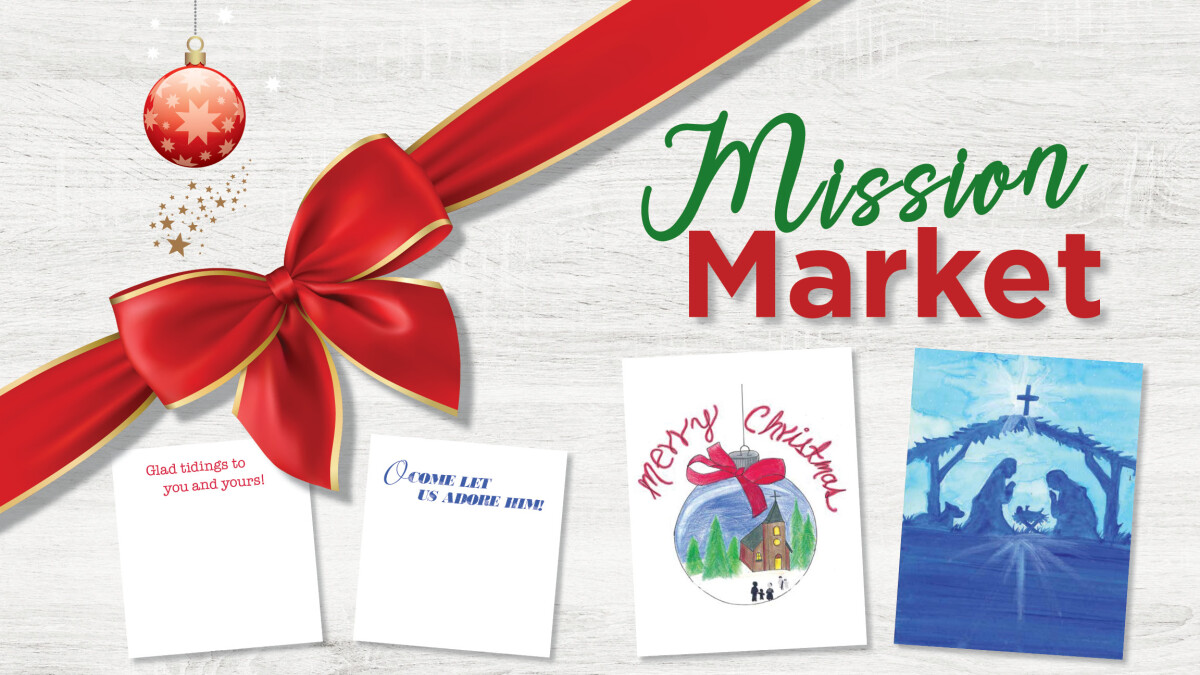 Every Sunday, from 11/29/2020 to 12/20/2020, 9:30 AM - 12:30 PM
When you purchase Mission Market Christmas cards for your friends and family, the donation you give can change someone's life. One hundred percent of the money received is sent to the MDPC ministry partner(s) of your choice! These partners are living out Christ's mission to help and to heal those who need it most: inner-city youth, homeless and food-insecure families, children living with disabilities, people without access to clean water, or children orphaned by AIDS.
Learn More About Our mission Partner Recipients
The Antioch Partners (Worldwide)- Enables those called by God to enter long-term, cross-cultural ministerial service, and fosters the formation of worshipping communities among the unreached
Archway Academy (Houston) - An independent high school providing a sober learning environment for students recovering from substance abuse and mental health issues, encouraging their recovery and their spiritual growth.
East Spring Branch Food Pantry (Houston) - A small Spring Branch pantry that serves 8,000 families a year. Guests walk through w/ a shopping cart and choose their groceries. The pantry is operated by all non-paid staff and volunteers.
Faith In Practice (Guatemala) - Doctors, nurses, dentists, and support teams volunteer their time to travel to Guatemala to treat patients in an Antigua hospital and bring medical care to remote villages
Free Wheelchair Mission (Worldwide) - Provides mobility, dignity, independence, and hope by sending wheelchairs to impoverished disabled in developing nations • A wheelchair is only $80!
Hope for Youth (Houston) - Builds long-term Christian mentoring relationships with at-risk urban youth through fun activities and sharing the Gospel of Jesus Christ
Kids' Meals (Houston) - Works to end childhood hunger by delivering free, healthy meals (year-round) to Houston's hungriest preschool-aged children and through collaboration provides families with resources to help end the cycle of poverty
Living Water International (Worldwide) - Provides clean water to communities by installing water wells • Teams teach hygiene and share the "Living Water"- the gospel of Jesus. $25 provides clean water for a family for 1 year.
Lulwanda Children's Home (Uganda) - Provides a permanent home to orphaned and abandoned children, as well as education and life skills to prepare them to become Christian leaders
Magnificat House (Houston) - A welcoming community providing housing, food, and mental health programs to help clients grow in stability, productivity, and independence.
The Micah Project (Honduras) - Reaches out to street boys to share the love of Christ, offering hope for spiritual and physical transformation • Many "Micah Boys" have graduated high school and now are in college!
Open Door Mission (Houston) - A Christian and evidence-based recovery and rehabilitation program and facility dedicated to transforming the lives of the most severely addicted, destitute, homeless, and disabled men in our community
PARS Theological Centre (Iran) - Provides theological education and leadership development to the underground Iranian church, one of the fastest growing churches in the world.
Stoney Creek Ranch (Houston) - 10-week summer sessions provide urban youth with a peek at a completely different life through traditional Christian camp activities.
Work Faith Connection (Houston) - Helping people in transition build a new life through work and faith, with a mission to equip disadvantaged job-seekers with needed skills.