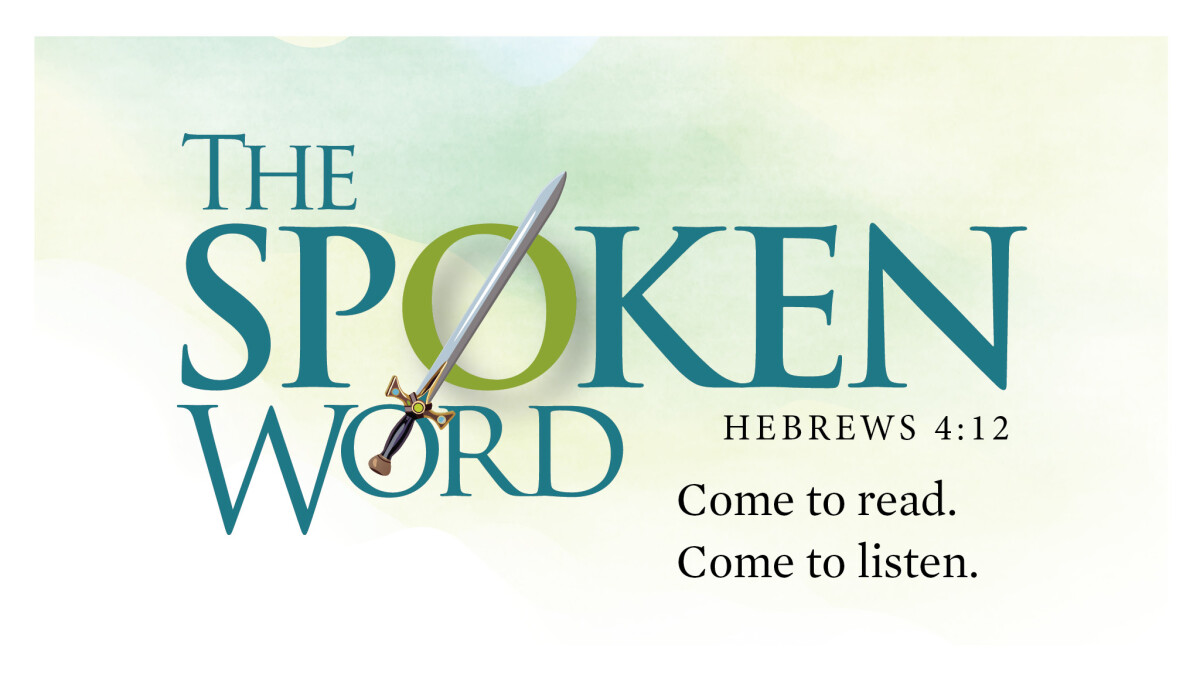 Monday, April 15, 2019 - Thursday, April 18, 2019
Pastor Alf will start us off with Genesis 1 at 6:00 AM on Monday, April 15. We expect to finish in the afternoon of Maundy Thursday.
Registration opens on Sunday, March 3
Monday, April 15
Tuesday, April 16
Wednesday, April 17
Thursday, April 18
"One of the many great things about The Spoken Word is the sheer excitement in anticipating the part of scripture that you will read. There is no way to accurately describe the experience of joining our brothers and sisters in Christ and reading our part. So we invite you to join us this year. Come to read. Come to listen. Strengthen your faith, and enjoy fellowship with family and friends." –Ted and Jenny Meyer

Interactive Holy Week Prayer Room
This year, visit our Prayer Room in the Parlor, open 24 hours April 15-18. Guests will participate in a variety of prayer-related experiences as they move from station to station. Because of the sacred nature of prayer, we ask that children 13 and under participate on Friday, April 19.