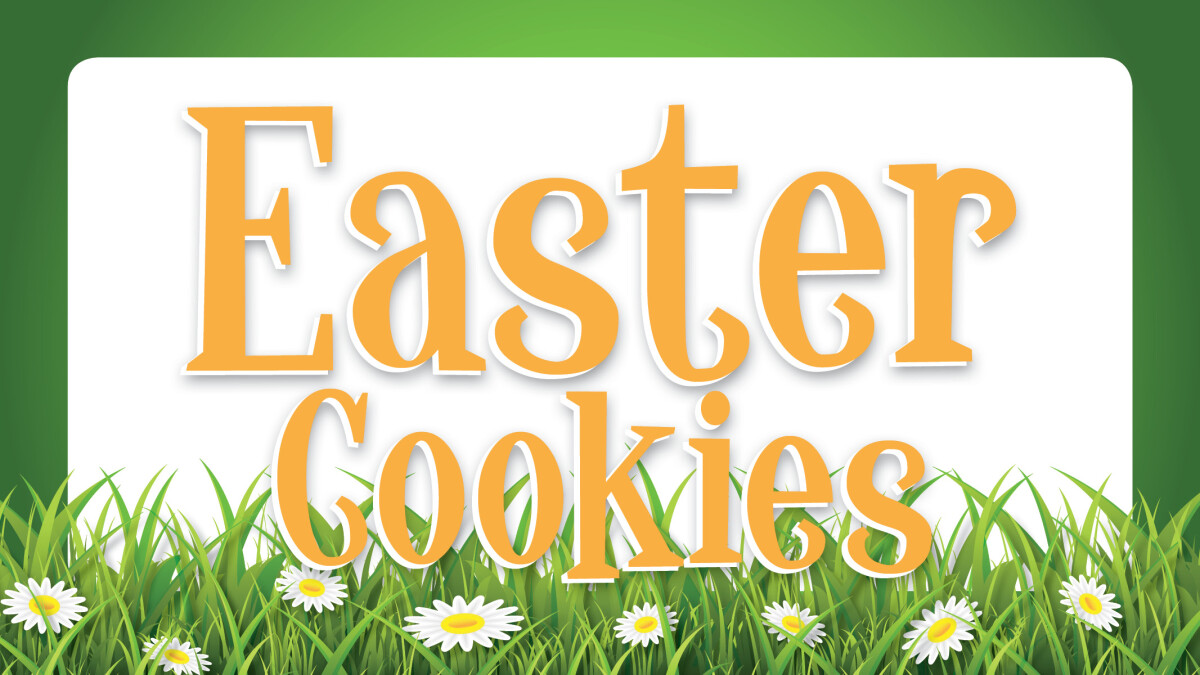 Daily from 03/15/2019 to 04/15/2019
Try Chef Bernadette's homemade shortbread cookies with a hint of almond flavor (nut free). Decorated to spread the love of Christ to one another, they're a beautiful, yummy addition to any Easter basket!
1 Dozen Easter Cookies, Assorted Mix: $35
Individual Bagged Cookies: $3 Each
Order online by April 15 at midnight.

Pick-up Days:
Wednesday-Thursday, April 17-18 • 8:00 AM-2:00 PM