Our Staff
Staff bios can be viewed by clicking on the staff members photo.
« Back to Staff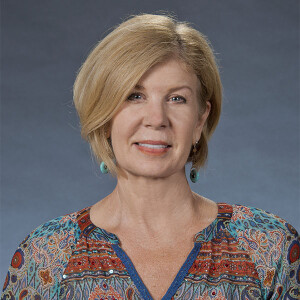 Ginny Glass
Communications & Media Director
office: 713-953-2568
Ginny Glass has served at MDPC since 2004. She directs the Communications & Media departments, which provide the necessary graphic, print, web, and media support to the other ministries and departments. Her two talented teams develop and execute Seasons Magazine, the weekly worship guide, media elements for Sunday morning worship, mdpc.org, and all of the collateral and displays you see around campus. Ginny is a native Houstonian whose background includes service at two other local churches, as well as co-owner of a graphic design business. She and her husband Bruce have a son and daughter-in-law, and two grandchildren.