Our Staff
Staff bios can be viewed by clicking on the staff members photo.
« Back to Staff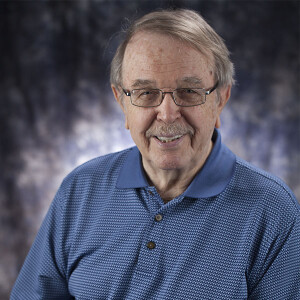 Hal Ramser
Audio Resources
office: 713-782-1710
Hal Ramser joined MDPC in 1975. He is responsible for the reproduction and distribution of sermon CDs. You can find him faithfully working the Audio Ministry table each Sunday morning. A Navy veteran, Hal graduated from Northwestern University before his 40-year career as a salesman for L.G. Balfour Co. He has a daughter and a son, and two grandsons in college.