Our Staff
Staff bios can be viewed by clicking on the staff members photo.
« Back to Staff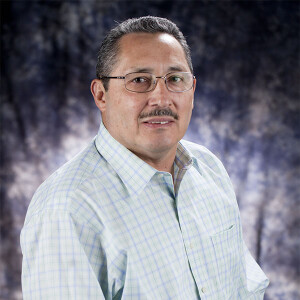 Mauricio Chacón
Spanish Language Pastor
office: 832-358-3003
Rev. Mauricio Chacón is the Spanish Language Pastor. He came to MDPC in April of 2007 after serving for almost fourteen years in San Francisco as Pastor of Mission Presbyterian Church. Mauricio received his M. Div. from McCormick Theological Seminary in 1993, and is a doctoral candidate with the San Francisco Theological Seminary. Rev. Chacon has been an active defender of immigration rights, having publishing articles for Church and Society Magazine and several newspapers. His ministry operates a food pantry on Saturday mornings that distributes food to over 100 families each week. He and his wife, Gladys, have three grown children and six grandchildren.

Mauricio Chacón Pastor asociado, ministerios hispanos (Pastor del Ministerio Latino) Reverendo Mauricio Chacón es el Pastor Asociado del Ministerio Hispano él llegó a MDPC en abril de 2007 después de servir durante casi 14 años en San Francisco como Pastor de la Iglesia Presbiteriana de la Misión. Mauricio recibió su Maestría en Divinidades (M. Div.) de McCormick Theological Seminary en 1993, y es un candidato al doctorado con el Seminario Teológico de San Francisco. El reverendo Chacon ha sido un activo defensor de los derechos de los inmigrantes, ha publicado artículos para la revista de la Iglesia y la Sociedad (Church and Society) y varios periódicos. Su Ministerio opera una despensa de comida los sábados por la mañana que distribuye alimentos a más de 100 familias cada semana. Él y su esposa, Gladys, tienen tres hijos y seis nietos.