Our Staff
Staff bios can be viewed by clicking on the staff members photo.
« Back to Staff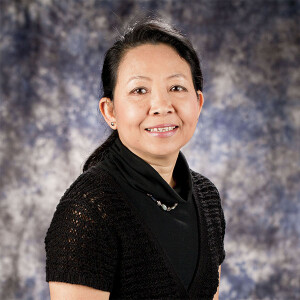 Mimi Wells
Childcare Plus Director
office: 713-490-9266
Mimi joined MDPC Childcare Ministries in 1991, and has served as Chid Care Plus Director since 2004. She grew up in Thailand with a Buddhist background, becoming the only Christian in her family. She received her bachelor's from Payap University in Thailand. Mimi is married to the Rev. David Wells, a Chaplain in the International Seafarers' Ministry. They have two sons: Peter, who is a firefighter, and Andrew, who is studying Civil Engineering. Her hobbies include cooking, gardening, growing orchids, and sewing. She feels called to children's ministry, and desires to share God's love and blessing with all children.