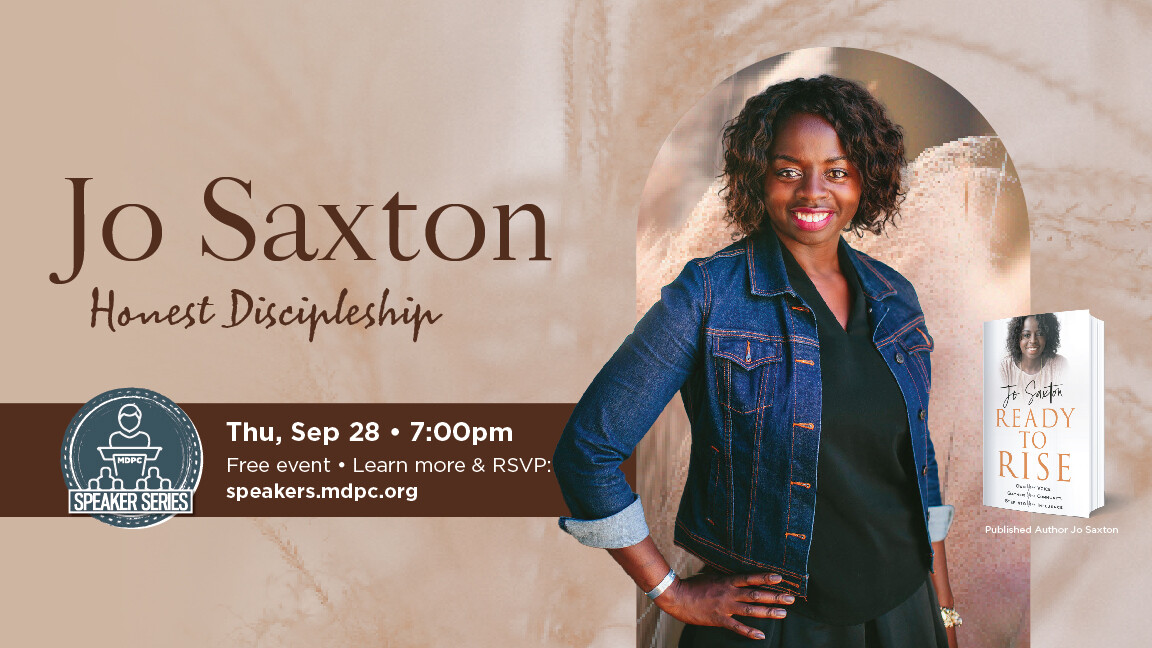 Honest Discipleship:
Questions to Ask Ourselves as We Follow Jesus
Jo Saxton is a speaker, podcaster, author, guest TV host, and leadership coach. As part of MDPC's Speaker Series, Jo will speak on how we can better reflect on our lives as we follow Jesus by offering helpful questions to intentionally ask ourselves along the journey.
Jo is a dynamic presenter who has spoken to churches and at events all over the world. She has a gift for effective communication, a skill that's becoming ever more important in the constantly changing world around us.
The event is free, but please RSVP below: