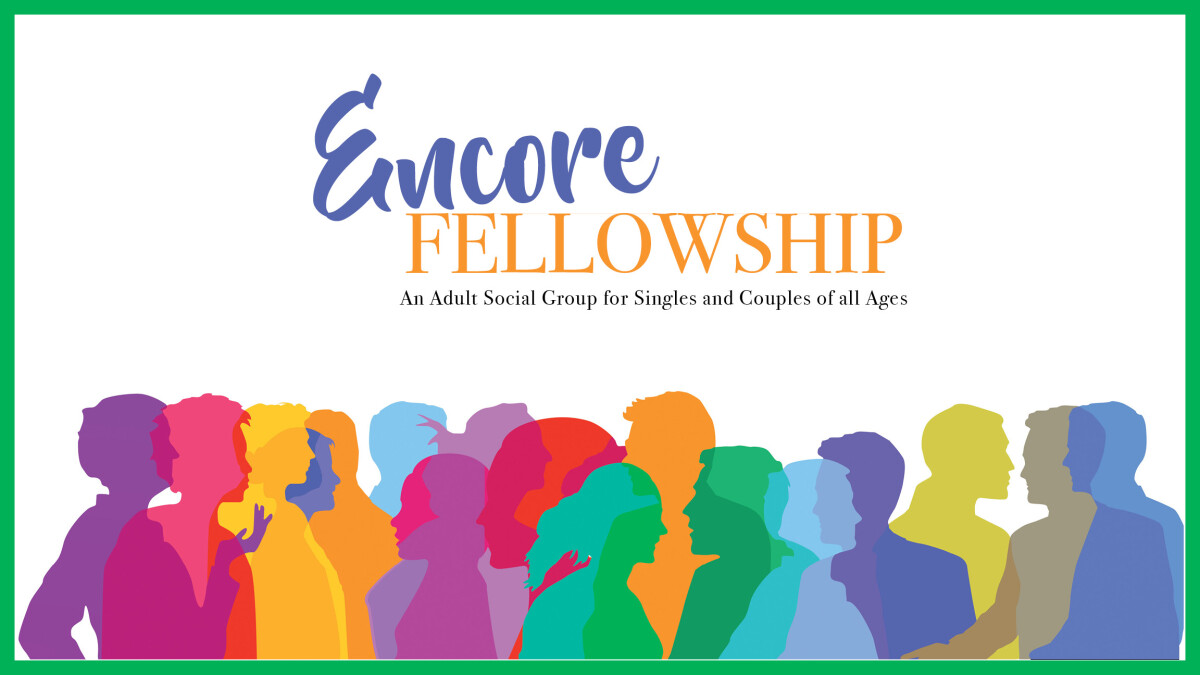 Saturday, August 15, 2020, 7:30 PM - 9:30 PM
ENCORE FELLOWSHIP is an MDPC group for adults of any age, gender, or marital status. Join us for various social events out and about in Houston, where participants may enjoy the fellowship of other members.
Encore Update
Dear Encore Fellowship Members,
Although we cannot gather as a group, we have an event that we think you will enjoy in the comfort of your own home. The A.D. Players "After Dinner Affair" is still going to happen on AUGUST 15 at 7:30 PM, but in a different way! IT IS FREE for anyone and everyone to join them online. There will be music, exceptional entertainment and a chance to bid on items in the auction. Be sure to register for the event at the link below.
Our committee has decided to make a donation in the name of Encore Fellowship to the A.D. Players, because we want to support them and have enjoyed some great evenings together in their theatre. Due to the pandemic all of their performances have been cancelled this year. We will look forward to hopefully attending events together at the theater in 2021. There are two opportunities if you would like to make a donation. You may send a check made out to Encore Fellowship, which we will include with the amount the board has decided upon. You may also mail, or go online to give directly to A.D. Players, if you want to make a tax deductible gift.
We hope you enjoy this unexpected gift of theater in your home.
Please make the group donation checks to Encore Fellowship. Send to: Jan Tomlinson, 1234 Muirfield Place, Houston, 77055 by Friday, August 14, 2020. AN ADDED BONUS IS THAT ANY DONATIONS RECEIVED BY TUESDAY, AUGUST 11 WILL BE MATCHED BY AN ANONYMOUS AD PLAYERS DONOR, SO SEND IT EARLY!!
Stay safe and healthy,
Betsy Chalmers, Laura Dobbs, Suzanne McClean, Joyce Pelton, Marsha Timby, and Jan Tomlinson
Join our mailing list
Send your name, phone, email, and address to Betsy Chalmers.