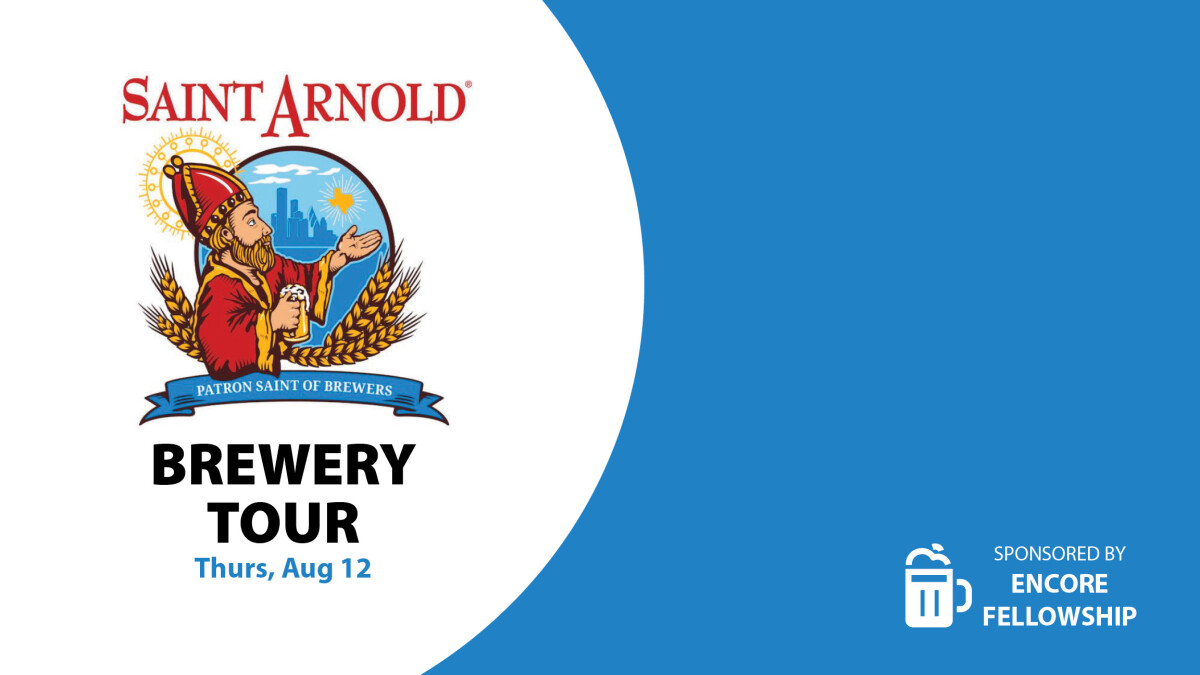 Thursday, August 12, 2021, 4:00 PM - 7:00 PM
ENCORE FELLOWSHIP is an MDPC group for adults of any age or marital status. Join us for various social events out and about in Houston, where participants may enjoy the fellowship of other members.
Fall 2021 Events
St. Arnold Brewery
Thursday, August 12
Mister McKinney Historic Bus Tour
Saturday, November 13
Encore executive board
Betsy Chalmers, Laura Dobbs, Suzanne McClean, Joyce Pelton, Marsha Timby, Jan Tomlinson, and Mona Williams
Join our mailing list
To join our mailing list and get more information about these events, as well as other 2021-2022 social activities, send your name, phone, email, and street address to Betsy Chambers as indicated above. We hope you will join us for fun fellowship.