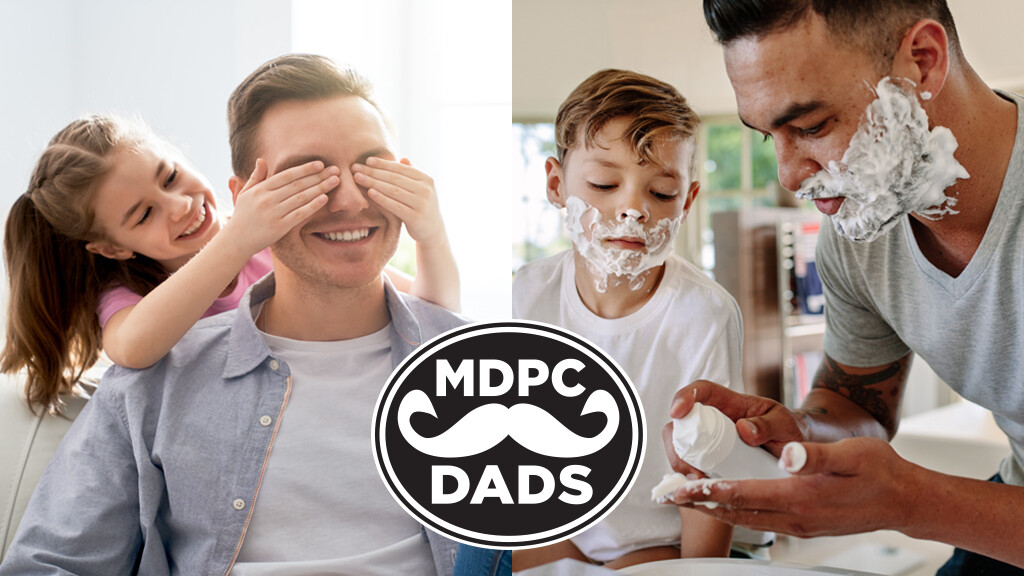 First Sunday of the month, 8:30 AM - 9:30 AM
Fathers, what are you wearing these days? Do you have an official "dad" uniform?
This Sunday, MDPC Dads begins a monthly series called "A Dads Armor". Together, we will tackle relevant topics and discuss them as a group. Here is a short one-minute video intro on the series. https://www.youtube.com/watch?v=YVRRkKkjsL8&feature=youtu.be
MDPC Dads is a component of MDPC Men's Ministry. The focus of MDPC Dads is to encourage fathers on how to be their best while glorifying God in the process. We highlight programming and activities that will help men share life experiences while also learning about God's plan to help us be better fathers.
More About MDPC Dads
Want to learn how to be a better father according to our Father? Interested in meeting and having strong fellowship with other engaged Christian father-figures at MDPC? Want to teach your kiddos what matters most in life – a close relationship with Jesus Christ? Get involved with MDPC DADS! The group is intended for fathers, step-fathers, grandfathers, uncles, and ALL father-figures.
What a blessing it is to be fatherly stewards of the cherished children that God loans us. In return, He says in Deuteronomy 6: 5-9, "Love God, your God, with your whole heart: love Him with all that's in you, love Him with all you've got! Write these commandments that I've given you today on your hearts. Get them inside of you and then get them inside your children. Talk about them wherever you are, sitting at home or walking in the street; talk about them from the time you get up in the morning to when you fall into bed at night. Tie them on your hands and foreheads as a reminder; inscribe them on the doorposts of your homes and on your city gates."
Many men have the feelings of inadequacy regarding their fathering abilities. Without the proper training and role modeling, fathering can seem like an overwhelming responsibility. But as author Frank Pittmon says, "The guys who fear becoming fathers don't understand that fathering is not something perfect men do, but something that perfects men. The end product of child raising is not the child, but the parent."
You are the man God chose to be the father of your children! God could have picked anyone on earth for this task, but, in His infinite wisdom, He chose you. Even if you don't have confidence in your fathering skills, God says you fit the bill perfectly for His plan for your family. He knows all your strengths and weaknesses, and He determined before time began that you would be the father of your children.
Join our rapidly growing group initiative to become the best biblically-based fathers we can be. Attend our Overnight Tailgates and Campouts, Men's Retreats, Men's Life, Monster Truck Shows, and other events and programs at MDPC that involve men in fatherly roles. We can even help plug you into a small group bible study with other dads. It's a great way to team up with other dads that love the Lord.
For more information, contact Chris Arend.