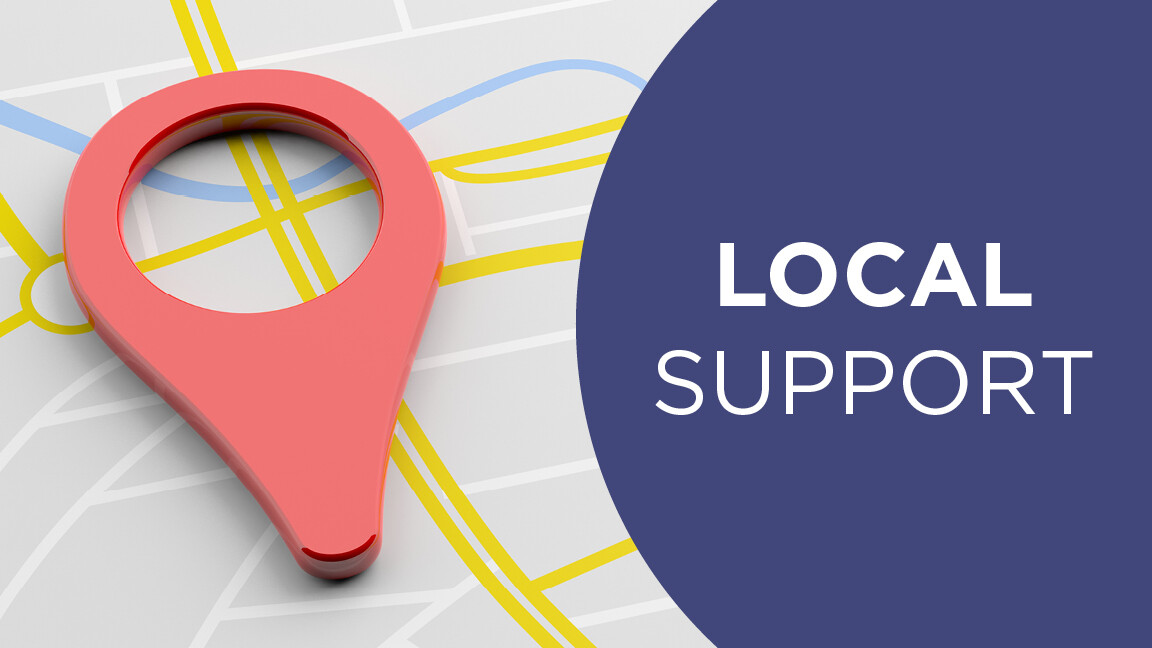 Daily
We want to make you aware of local support resources. See below for current listings for job seekers and supporting local businesses. If you would like your information added to this page, email it to Eva Kaminski Shaw.
For Job Seekers
If you have found yourself facing an unexpected job transition, below you'll find information on MDPC ministry partners that may be able to help.
MDPC Counseling
Virtual counseling via Zoom is available with our in-house counselor, Amanda Grace Caldwell. To schedule a session, call or email her at 713-490-0931 or . Full confidentiality will still apply with virtual sessions.
Memorial Assistance Ministries (MAM)
MAM's campuses must remain closed to the public, but staff is providing family assistance; financial, employment, and immigration services; and mental health counseling either online or by personal phone calls.
MAM Employment Services Orientation Form
More Help from MAM (English/EspaÑol)
Goodwill Houston
What can you expect from our Virtual Job Connection?
• Job Transition Support to get you back on track quickly.
• Job search alerts that match your interest and experience.
• Resume guides per industry, workshops to create an effective resume, and professional feedback.
• Workshops to develop impressive cover letters, the perfect pitch, and a personal reference sheet for employers.
• Virtual video practice for interviewing, interview guides, and how to build a strong thank you note.
• Continued follow up from an Employment Specialist for added support through resource connection and virtual financial coaching.
Employment Services with Intake Form
WorkFaith Connection
Job readiness boot camps are suspended, but will be offered again in the weeks to come. Visit WorkFaith Connection to talk to someone or pray with someone.
Family Houston
Employment & Financial Services
Call 713-861-4849 or visit the link below.
Food, Health, Housing, & More
Domestic Violence: Help for Victims
Free Grocery Delivery for Seniors
Emergency Assistance Services (PDF)
Support Local Business
BPD from Masraff's
By Popular Demand (BPD to locals) owner Russell Masraff is working to keep as many staff employed as possible! BPD will remain open during the stay-at-home period offering family-style meals for pickup and delivery, but will implement more safeguards.
If you choose to pick up your meals at BPD (12420 Memorial Dr), meals will be brought to your car. For delivery, to also respect social distancing, drivers will place meals at your door and ring the doorbell.
While cash is still our preferred method of payment, we ask that you put it in an envelope outside your door to minimize interaction. Credit cards and Venmo are also payment options (@BPD-Memorial).
• Order through email:
• Payment methods: Cash, Credit, or Venmo (@BPD-Memorial)
• Please keep in mind that the prices do not include 8.25% tax.
• We prefer delivery (within 2 miles please) in order to limit the number of people on the premises. Our team will place the delivery at your doorstep and ring the doorbell.
• Pick-up is curbside only - from BPD (9655 Katy Fwy. Ste 190, 77024)

Ciro's Italian Grill
Enjoy favorite Italian comfort food in the comfort of your own home! Open for curbside pick up. Don't forget about the Gelato Bar and Bakery located inside at the front entrance. Ask about 50% off on a bottle of wine with to-go order!
Open 12:00-8:00 PM, 7 Days a week
Free Delivery with $50 purchase
Call 713-467-9336