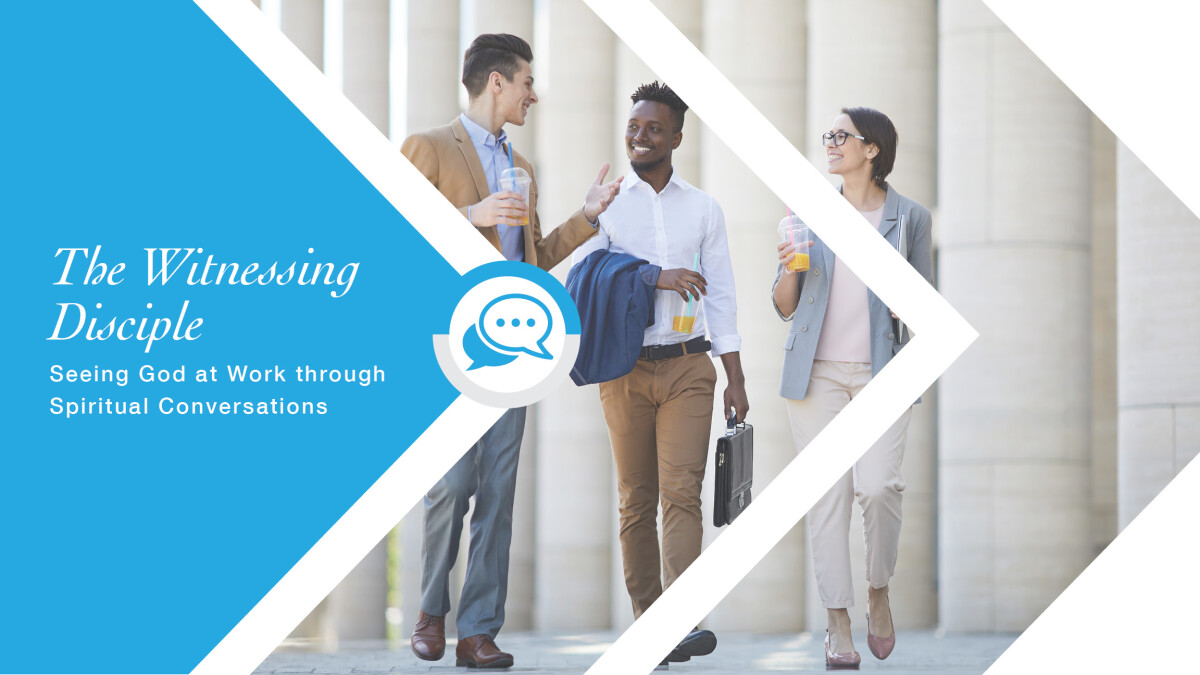 Every Tuesday, from 05/05/2020 to 06/09/2020, 12:00 AM
The witnessing Disciple
Small Group Study
The Witnessing Disciple Begins May 5
The Witnessing Disciple is the latest six-session small group study produced especially for MDPC. In The Witnessing Disciple, we'll focus on recognizing and enjoying how God often works through spiritual conversations. We'll talk about our faith stories and practice with one another how to share the good news of Jesus when the Holy Spirit creates opportunities. We'll study Scripture, read part of Acts devotionally, and memorize Matthew 28:18-20 together.
The Witnessing Disciple, along with the 2020 Lenten study The Growing Disciple, comprise the first two courses in what will be a six-course series titled The Equipped Disciple. Other studies to come in 2020-2021 include The Studying Disciple, The Praying Disciple, The Serving Disciple, and The Giving Disciple.
Downloadable Study Guides
The Witnessing Disciple study guides are available free as downloadable PDF files. See link below.
Zoom Groups or Traditional Groups
Groups can meet via Zoom or, when social distancing guidelines change, as face-to-face groups in home, classrooms, or wherever people gather.
Available Groups
Dr. Clay Brown, MDPC Equipping Pastor, will lead two new Zoom groups:
Tuesday, May 5-June 9
10:00-11:15 AM and 7:00-8:15 PM
You may choose the time that best fits your schedule. Registration is required, and the registration deadline is Sunday, May 3.
Want to Start a New Group?
We want to start new groups now. If you're interested in starting a new small group for The Witnessing Disciple, please contact Dr. Brown at for more information.
Want Your Existing Group to Study The Witnessing Disciple?
That's great! Please notify Laurien Hook, Equipping Ministries coordinator, about your plans and download study guides as needed.