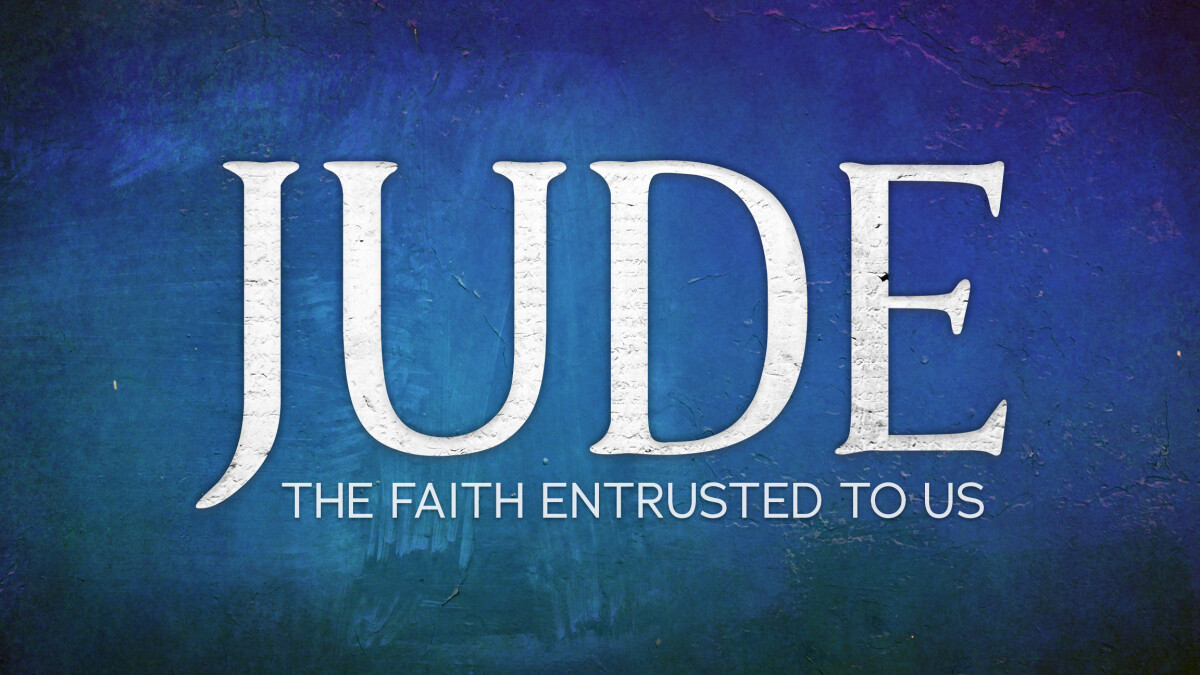 Every Wednesday, Thursday, from 05/27/2020 to 06/11/2020, 12:00 AM
A Zoom Bible Study
Taught by Dr. Clay Brown, MDPC Equipping Pastor
Offered on Both Wednesdays and Thursdays
Classes will be offered two times per week, on Wednesdays and Thursdays. Choose the day that is most convenient for you.
Wednesdays, May 27, and June 3 & 10 | 7:00-8:00 PM
Thursdays, May 28, and June 4 & 11 | 7:00-8:00 PM

It's ironic that once we hear the title of this brief New Testament book placed just before Revelation, more of us think of the Beatles' song "Hey Jude" than this Biblical letter written by Jude, the brother of James (and half brother of Jesus). It's more ironic that one of the New Testament's shortest books is also one of its least read and studied. Yet these 25 verses say much about the days in which we now live. We have been given the Christian story that transforms lives. What are we doing with the Faith entrusted to us?
We will explore Jude in three Zoom sessions, held on Wednesdays and Thursdays beginning May 27-28 and concluding June 10-11. Each 60-minute session starts at 7:00 PM. Zoom invitations and study notes will be sent each week.
The format? The first half of each session will have a lesson on the passage provided by Clay Brown, and the second half will focus on discussion and Q&A. The session verses and titles are below:
Session One
Wednesday, May 27 or Thursday, May 28
Jude, Verses 1-3 | "The Urgent Need"
Session Two
Wednesday, June 3 or Thursday, June 4
Jude, Verses 4-16 | "Cheap Grace"
Session Three
Wednesday, June 10 or Thursday, June 11
Jude, Verses 17-25 | "All Glory to God"
Registration by Monday, May 25, is a must. Click on the link below to register.