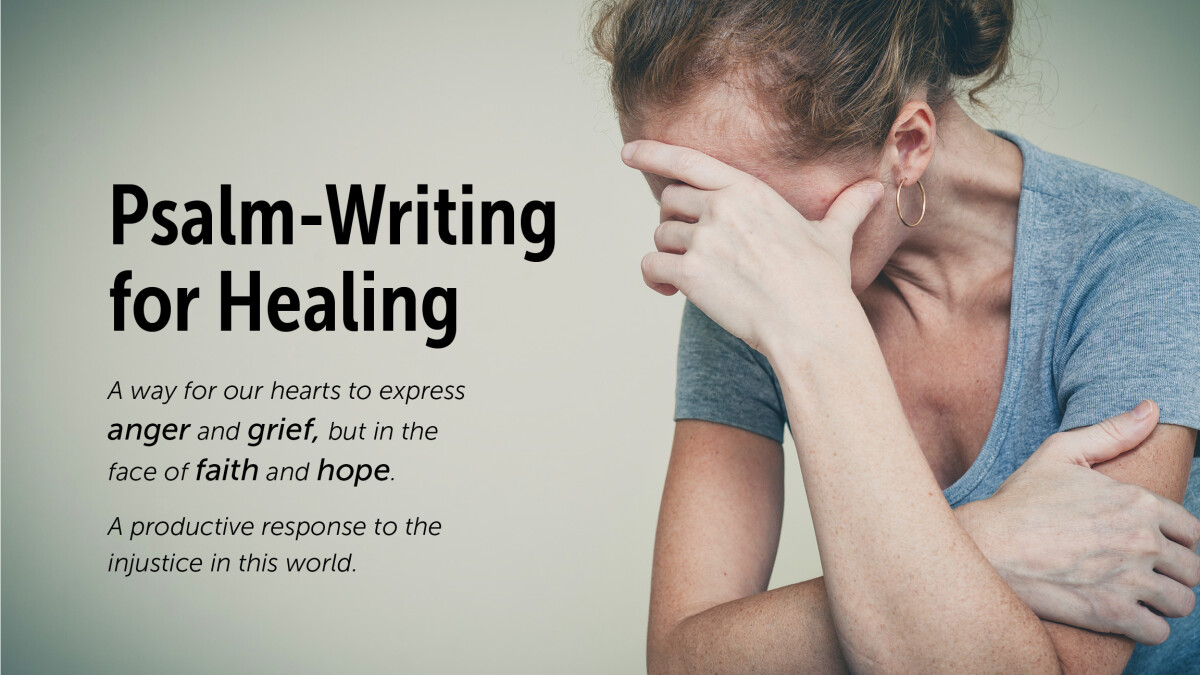 Every Tuesday, from 06/16/2020 to 06/30/2020, 6:30 PM - 8:00 PM
Led by Beth Case and Amanda Grace Caldwell
A great Christian thinker Athanasius once commented that "while the rest of the Bible speaks to us, the Psalms speak for us." Could this be true today? What do you need to say?

Psalms are a deep repository of grief, of request, of praise, of exaltation, and of faith. Psalms work as both poetry and prayer! They help us make room to:
witness the words of others;
clarify our own longings; and
grow in compassion.
In this psalm-writing workshop, we'll read both classical and contemporary texts and explore what makes a psalm. As we explore the emotional tenor of the psalms, we might even practice expressing our laments and our hopes, and eventually write our own psalms.
To help you process the difficult emotions that may be coming to the surface, the sacred hymns of the Bible voice grief and celebration, pain and relief. Learning to name what you're feeling can be a first step toward channeling that energy – whether positive or negative – productively.
Location
This event will be a bit of a hybrid, in that we will offer these workshops both in-person (in the Amphitheater), or online, via Zoom.
How to Register
To participate, simply email Amanda Grace Caldwell at , and let her know you'll be joining the group.