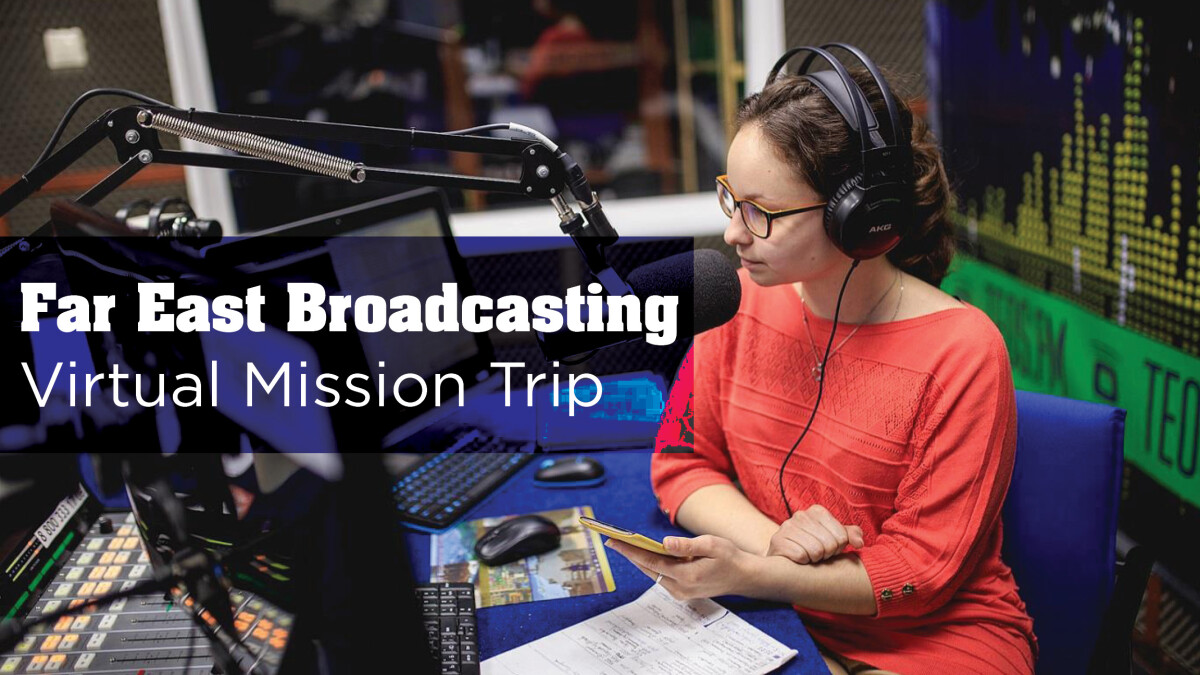 Saturday, August 08, 2020, 10:00 AM - 12:00 PM
Come travel the world with us without leaving your home! The Covid pandemic has changed many of our plans the past few months, but God is still at work through our mission partners. Though we can't visit them in person, you're invited to join us on a virtual mission trip to learn about their ministry and the country that they're serving. These "trips" are open to anyone and are free to join. The Zoom link will be emailed to you when you register so sign up today and invite your friends. We may be stuck at home but God is still on the move!
Far East Broadcasting Company – Ukraine
Virtual Mission Trip
August 8, 2020, 10:00 AM–12:00 PM
Join us on a virtual tour to see how God is working through Far East Broadcasting Company in Ukraine! FEBC seeks to make Jesus known among the least reached people of the world by sharing the Good News through various media methods. They broadcast in 124 languages in 50 countries and have seen an unprecedented number of listeners since the start of the pandemic. On our "trip" we'll visit Kyiv (Kiev), Odessa, Slavyansk, and Shastya and meet with some of FEBC-Ukraine's broadcasters and volunteers to hear their stories of hope. You'll get a behind the scenes look at their stations and may even get to participate in one of their broadcasts.