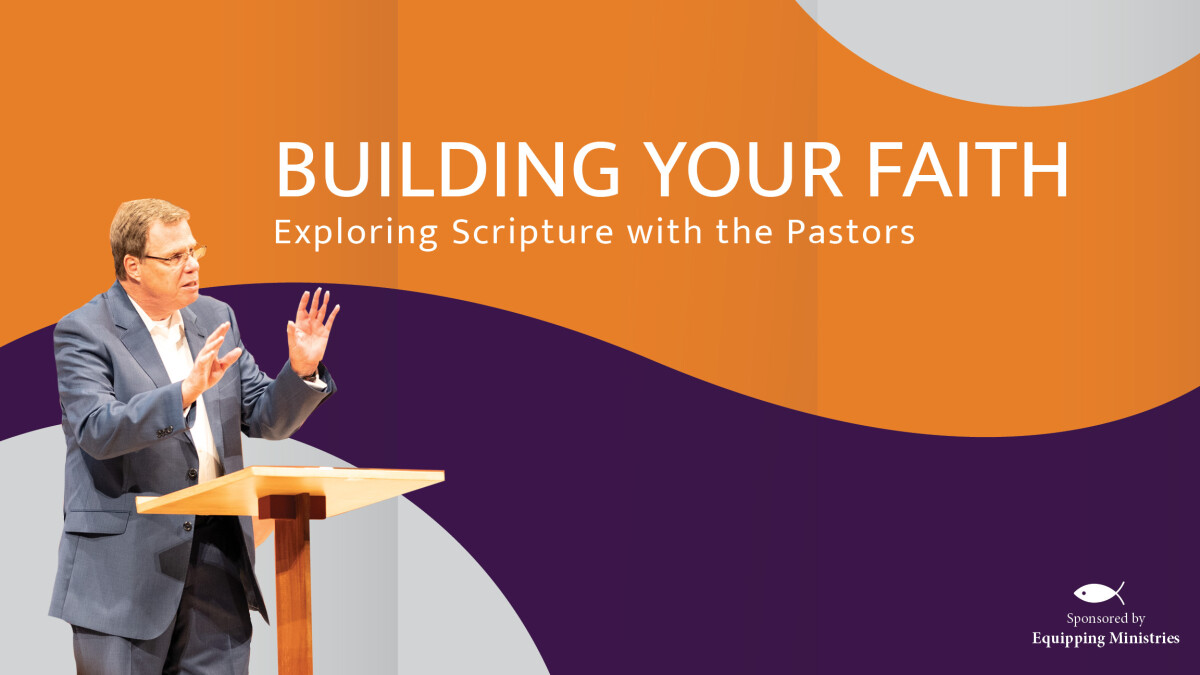 Every Sunday, from 06/06/2021 to 08/08/2021, 9:45 AM - 12:15 PM
about 'Nine for the NEW'
Sunday, 9:45 and 11:15 AM
Every Sunday, MDPC provides an opportunity to enjoy a Biblical lesson taught by a pastor or someone else with seminary training. No signup, no class roll. Just the chance to hear solid teaching, eat a few donut holes, and to be encouraged in your faith.
Building Your Faith: Exploring Scripture with the Pastors is this opportunity! BYF meets both in-person in the Amphitheater at both 9:45 and 11:15 AM, and on Zoom. (For remote access, use Zoom link below). Clay Brown, MDPC Equipping Pastor, serves as BYF's lead teacher. But all MDPC pastors, along with MDPC's seminary-educated staff, take a turn.
This summer, BYF is studying "Nine from the New," nine stand-alone lessons from the best the New Testament has to offer. These passages are among the most important in the Bible. They share the good news of Jesus! No registration is required - just stop in and join us on any or all Sundays!
Class Notes for June 13: Matthew 22:34-40
June 13: Matthew 22:34-40 (The Great Commandment), Clay Brown, Equipping Pastor
June 20: Romans 8:28-39 (Nothing Can Separate Us), Amanda Grace Caldwell, Relationships Director & Counselor-in-Residence
June 27: John 1:1-18 (In the Beginning Was the Word), Laurien Hook, Adult Studies Director
July 4: No Sunday morning classes
July 11: Luke 15:11-32 (The Prodigal God), Clay Brown, Equipping Pastor
July 18: 2 Corinthians 5:16-21 (Ambassadors for Christ), Dan Aikins, Evangelism Pastor
July 25: John 3:16-21 (For God So Loved the World), Clay Brown, Equipping Pastor
August 1: Matthew 28:16-20 (The Great Commission), Kelly Quarando, Senior High Discipleship Director
August 8: 1 Corinthians 15:1-20 (The Resurrection), Clay Brown, Equipping Pastor
Zoom Links
Link to 9:45 AM Class via Zoom
You also may type this url into your address line to go straight to the 9:45 Zoom meeting: 945BYF.mdpc.org
Link to 11:15 AM Class via zoom
You also may type this url into your address line to go straight to the 11:15 Zoom meeting: 1115BYF.mdpc.org
Notes & Zoom Recordings from Previous Weeks
Class Notes for June 6: Ephesians 2:8-10