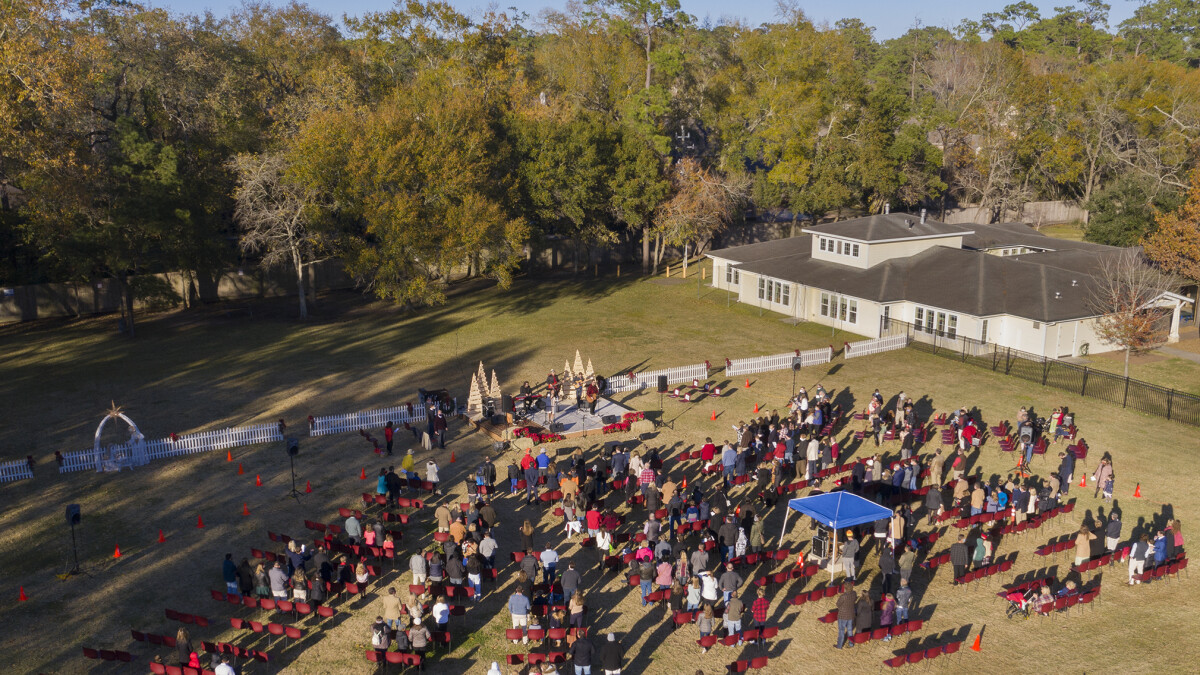 Sunday, May 23, 2021, 9:45 AM - 12:15 PM
The Contingency Plan:
Possible Rain Check
We are keeping an eye on the forecast and the state of the MDPC Field as the rain continues to fall. If we are unable to worship outdoors this Sunday, please note the following:
Both 8:30 and 9:45 services will take place (instead of a combined 9:45 outdoor service)
All services will be in their regular indoor locations (three English services in Sanctuary, Spanish and Portuguese-language in the Chapel)
A final decision will be posted on Thursday, May 20 on this page and sent out in the weekly MDPC email (sign up to receive it by visiting your MyMDPC account, under "My Subscriptions").
The Original Plan:
We're combining the two early services in a special outdoor experience!
Worship on Sunday, May 23 will be at the 9:45 AM hour on the MDPC Field. Plan to join us for the same music-filled, prayerful morning you're used to, including a special Pentecost message by Pastor Alf, set in the beautiful Houston spring weather. If you prefer to join us via livestream, please do so at the 9:45 or the 11:15 hour.
Fuente's Spanish-service also will be outdoors. The English 11:15 service remains in the Sanctuary.
Dress comfortably and arrive early for a cup of coffee (coffee service will be reinstated!). The testing of equipment and band setup is the reason behind combining services: Memorial Villages has a noise ordinance in effect until 8:00 AM on Sundays, which precludes Media & Worship from being able to rehearse and perform necessary sound checks in time for an 8:30 service.
We apologize if the change in schedule causes disruption to your Sunday routine, but pray for your forbearance in this unusual circumstance. We look forward to your participation on the 23rd.