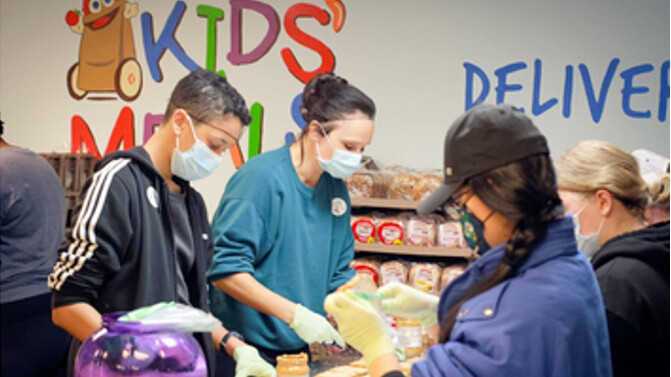 First Monday of the month, 8:15 AM - 12:00 PM
Serve at Kids' Meals (330 Garden Oaks Blvd) with a small team from MDPC helping prepare meals that are delivered to preschoolers the next day.
Starting in October 2021, you can serve AT Kids' Meals every 1st Monday of the mont. Meet at the MDPC Parlor circle drive at 8:15 AM to carpool; return to MDPC around noon. Those who prefer to drive directly can meet us at Kids' Meals at 9:00 AM. Children age 8 and over are welcome.
Event contact: Suzanne Fitch, , 713-547-8604
Interested in Serving KM at MDPC?
Each second Wednesday of the month, we gather in MDPC's Fellowship Hall to make sandwiches for distribution by Kids' Meals. It's a great project for all ages. Click here to learn more!
Why we help Kids' Meals
Texas is number one in the nation for food insecurity for children, according to The Houston Food Bank, and, here in Houston, 1 in 4 preschool children goes to bed hungry. You can make sure that there is one less hungry tummy! Come make sandwiches at MDPC for Kids' Meals.