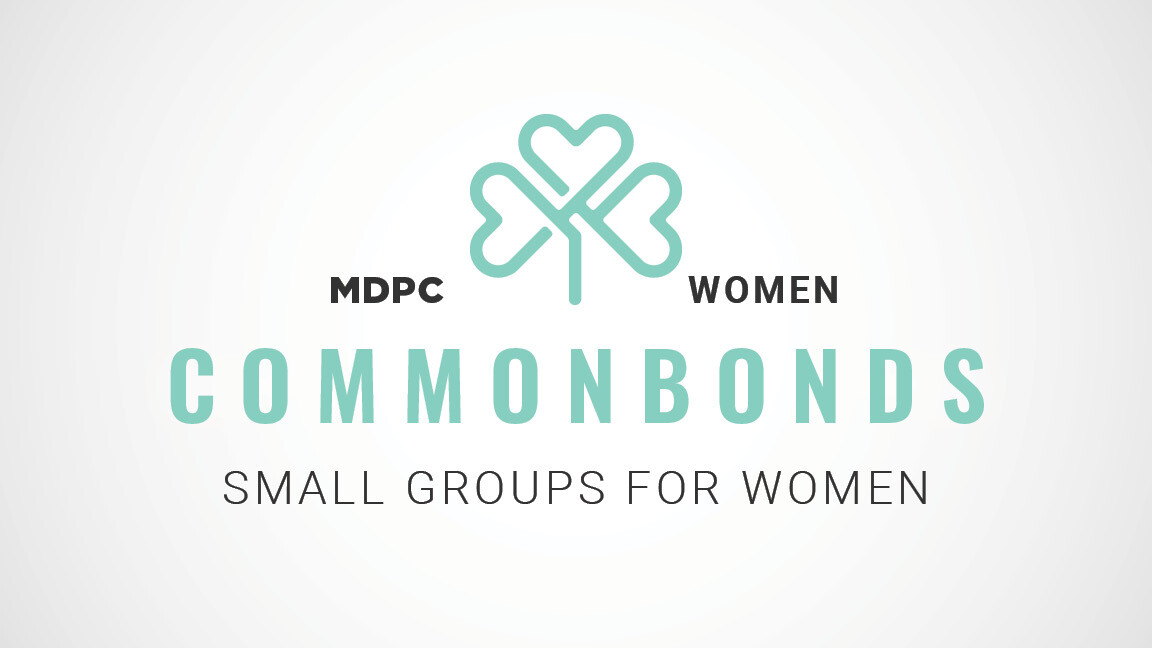 Looking for friends? Deeper connection?
Join us for our small groups for women. Each group meets at a different time and will cover a different book together. Register (required) using the button below each group.
Friday Mornings at 10:00am
Fridays, Sep 2-May 5
MDPC Room 101
The Good and Beautiful God: Falling in Love with the God Jesus Knows by James Bryan Smith
Led by Carol Harris
Group for Moms of School-Aged Children
Thursdays, Noon-1:15 • Begins Sep 15
MDPC Room 217
Don't mom alone! Join us for authentic and Christian community as we navigate parenting in a challenging world, build community and friendships with other moms and grow spiritually, so we can be the best moms we were created to be.
CommonBond Moms reads a book or bible study together and meets weekly. We are mostly moms of older school-aged children, but all moms are welcome! We will follow the SBISD calendar, so there may be a week that the group meets on a different day or time due to early dismissal or school closings.
Contact: Tarryn Lankford at or 832-771-1851
Possible books the group will use:
Habits of the Household: Practicing the Story of God in Everyday Family Rhythms by Justin Early
Find Your People: Building Deep Community in a Lonely World by Jennie Allen
Monday Mornings at 10:00am
Mondays, Oct 17-Nov 14
MDPC Room 217
Why? Trusting God When You Don't Understand by Anne Graham Lotz
Pain, grief, hardship…they all trigger the age-old question "Why?" Examining the heartbreaking problem of suffering, Lotz offers keen insights from the story of Lazarus and other Gospel accounts, guiding those who grieve to the ultimate answer—the Savior who has shared our anguish. A compassionate and comforting read.
Wednesday Mornings at 11:00am
Wednesdays, Oct 12-Nov 16
MDPC Room 217
Doing Life with Your Adult Children by Jim Burns
Dealing with boundaries, finances, and changing values are all part of parenting your grown child. In Doing Life with Your Adult Children, Jim Burns offers practical advice and hopeful encouragement for one of the richest and most challenging seasons of parenting.
Wednesday Mornings at 9:30am
Wednesdays, Oct 12-Nov 16
MDPC Room 219
Raising Emotionally Strong Boys: Tools Your Son Can Build On for Life by David Thomas
Some say that's just how boys are – prone to outbursts or sullenness. But what's behind these and other issues? Drawing from 25 years of counseling boys and working with parents, David Thomas sheds light on common emotional struggles including anger, anxiety, and depression, and shares practical ways you can help your son be resourceful, resilient, and empathetic.
Tuesday Evenings at 6:00pm
Tuesdays, Oct 11- Nov 15
MDPC Room 217
The Rock, the Road, and the Rabbi by Kathie Lee Gifford
When she began studying the biblical texts in their original Hebrew and Greek and hiking the ancient paths of Israel, Kathie Lee discovered a deeper understanding of the Bible and of God Himself. Follow her as she hikes the land with Rabbi Jason Sobel, Ray Vander Laan, and others who are trained in the messianic rabbinical way - and see Jesus' earthly homeland with new eyes! Features end-of-chapter teachings from Rabbi Sobel.